18TOKYO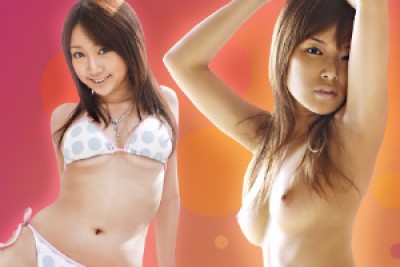 Overview
Exotic lands have never seemed sweeter than the ones shown on the 18Tokyo site! It is the perfect place for the lovers of silky, black-haired girls with their shy smiles and perky boobs. Their sweetness and innocence makes a lot of people wet dream about them and fantasize about their sexy looks. 18Tokyo has the largest collection of Japanese porn that you can see out there with their over 6,000 videos at HD quality, making it a really wonderful experience to have whenever you're feeling horny.
The updates to them are done daily, so there's no problem in finding new material as there are always more added exclusively for its enthusiastic members. For more variety, there are also pictures and DVDs available to any member. 18Tokyo is part of a network that has 15 others, all of the others having Japanese ladies ready to please your eyes and strengthen your shaft! "Big Tits Tokyo" reveals big-busted beauties flaunting their racks in front of the camera just for curious lookers just like you. "Outdoor JP" makes sex in public sexier and adds a lot of adrenaline, as lucky girls get boned on the beach, in the forest or in public bathrooms, getting as wet as they can thinking that they could get caught anytime. "JP Nurse" is intended for the lovers of roleplaying, as cute girls dressed in nurses want you to feel better and they know the perfect medicine for that. These and many other sites can be found as part of the same network, where you can get a free pass with just one membership and enjoy whichever you want, whenever you want!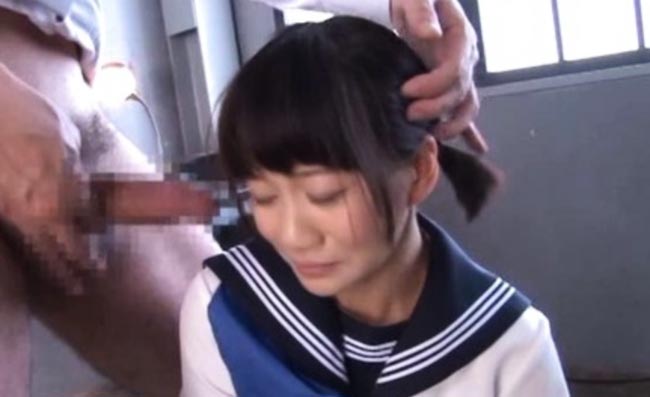 Site Content
The site starts by showing off a nice girl spreading her legs and touching herself, blocked by the logo that is strategically positioned in front of her hand. For more details about the site, scroll down and see what it has to offer! You can find a list of 12 videos per page, bringing you into the site's universe. Each has frames taken from the key point moments of the video, so that you can decide if you want to watch it or not.
There are also some details on the upper right-hand corner, showing the number of pictures available and the length of the video itself. For easier access, you can click on the "Download" button at the bottom right and get the video directly on your computer. Also, if you need more information about the video, then the description below it will come pretty handy for you to make a decision. At the end, there's a list of the girls that you can find on 18Tokyo, each with her name and the category they are active in, making it much easier for you to find that certain one between all those thousands of videos. You can also see all the sites from the network and access every one of them with just one membership. It's really that simple! 18Tokyo also allows you to download a video at any resolution you want if you fell in love with one of them and would want to enjoy it for later. Now you can have your favorite porn clip on your computer whenever you crave for some fun with yourself or your partner.
Actresses & Video Quality
These ladies might seem shy, but wait until you put a nice, sweet shaft in front of their eyes and they set aside all their shyness. They love to be pounded by their partners or by the toys they're penetrated with, just to have a chance of a well-deserved orgasm. For example, one of them just loves to have her hairiness fondled with as her nipples are sucked slowly. That always gets her going and makes her incredibly wet, as she reaches for his cock and directs it into her. The first feeling is always that his penis barely fits into her, but by going deeper and deeper inside of her, her pussy just molds after it and welcomes it in. She will love it and moan out of pleasure, sticking her tongue out when he's about to explode so that his liquid would drip on her yearning mouth.
One is mesmerized by a huge dildo that is about to get inside of her. The texture just feels great and she's been waiting for this for a long time. The guy presses his cock against her face and she immediately takes it in her mouth. Double penetration is the way to go with her and she gets to cum really fast from having both of her holes occupied. She will suck him dry and want all his cum on her face. Another one can handle both holes filled in the same time, too, but there's a guy at the end of each one and they know how to tackle this kind of situation. The screwing is in hardcore mode, but she just loves being the center of attention and being the reason of the bulging cocks going deep inside of her at that very moment. It really turns her on and she wants you to feel turned on by her, as well. Girls like these and more can be found on 18Tokyo, along with other sweet faces. Just don't let that fool you, because these chicks know how to handle any knob and they're not afraid to play with it and enjoy its taste.
In Few Words
18Tokyo is the place where satisfaction is guaranteed, the girls showing you everything you want to see and enjoying every second of what they do! With over 6,000 HD videos on the site, downloadable content and the possibility of having access to 15 sites with just one membership, you can say that the site is perfect for the ones who have a thing for Asian chicks and just can't get enough of them. If you're one of them, then become a member and check it out yourself!
Visit 18Tokyo >>