BELAMIONLINE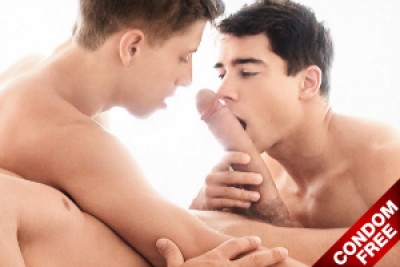 Overview
The BelAmiOnline is undoubtedly one of the biggest porn sites online, which offer exclusive hardcore gay content for the members. There are only hot twinks in the scenes here, and they aren't just sweet and sexy, but they are quite crazy when it comes to sex, and can't keep their hands off one another. You will surely enjoy browsing through this site, and with the great experience of the company that stands behind it, you can only expect top-notch porn with the 'Internet's most beautiful twinks'. Don't judge a site by its look, because you may get the wrong impression, and this is true for the BelAmiOnline too. It has a fresh face, but the portal itself is quite old: it launched (or at least it was registered) in 1998. As far as the content dates tell us, the site became actually active in 2005 (but according to some other info, they removed the oldest scenes), that's when the first bunch of sexiness has been added. The site advertises daily updates, but it doesn't specifies what exactly they add daily. We found more than 2060 videos and 2000+ photo sets, so it might be possible that they mean both type of content, as it seems. Let's just settle with the opinion that the site is updating quite frequently and it's not a closed portal. Naturally, there is only exclusive content on the site, and this is one huge plus for the BelAmiOnline.
Site Content
As you might expect from a professional and quite top-notch porn site, the BelAmiOnline looks really great. There is a menu on the top of the page, where you can explore the content, and while you are doing so, you should also take a look at those hot trailers. The clips the tour features are sexy, and they show you most of the juicy content of the chosen scene from ass-licking to the cumshots. When you get inside, you will see that the design barely changes, which is partially a good thing, but it's also a negative element of the BelAmiOnline. Apart from the main menu, you won't gain access to any other navigational too, which is pretty bad if you consider that there are more than 2000 scenes and just as much photo sets to browse, along with the extra content. A search engine would have been a good way to help us find our way around. Nevertheless, you get used to it and it won't be a real issue when you dig deeper into the content. The BelAmiOnline offers the members downloadable and streamed videos. The in-browser viewing is possible through a Flash video stream, which is played by the usual embedded player. The resolution for the newest flicks is 906×540, while the older are slightly lower with 720x540p. When it comes to downloading the videos, you get a slightly better than HD resolution, which is bigger than 720p, but lower than 1080. It's a strange standard, but looks pretty good. You can download several videos at once, so building your twink-porn collection is quite easy with BelAmiOnline. Naturally, the photo sets offer real photos, mixed with some nice screencaps. They are mostly in high resolutions, and they well-worth downloading too, especially if you like to browse sexy standstills.
Actors & Video Quality
The BelAmiOnline is a hardcore site, where you can enjoy really hot videos. There are only twinks here, so don't expect to see any other men-types in the movies. Well, the boys may be all twinks, and they are all Caucasians, there is a large variety of boys to enjoy, because the site offers you over 200 different models. Among them, you can find some well-known European twink actors, and there are always new faces and asses appearing. These boys are doing a great job with being gay and horny. Every one of them is cute, and though there are jocks among them, you can don't have to worry about seeing those pumped-up muscle-heads you can find on every gay site. If that's not your thing, this site will certainly fit your taste. Tattoos are also quite rare, so there is hardly anything fetish-like, though the long blowjobs are fitting as cock-worshipping, and we haven't even mentioned the analingus. Naturally, the videos are all studio made. If you have been looking for gay porn, you probably recognize this new mainstream style: glamorous boys fuck in very bright rooms. Many hetero Russian porn videos are shot the same style, and it doesn't matter if it's gay or straight, such videos are always very good too look at. Due to the great quality and the bright environment, you can see everything on the boys, and the really close close-ups also show everything you have to see. The sex is neat, though it's quite mainstream and not as intense as you would expect from horny fresh men. However, almost every video here is a bareback porn scene, so that gives the collection a hot, heavier edge.
In Few Words
It's recommended to join the BelAmiOnline if you are into twinks. We also suggest that you download the videos you like, and always start browsing with the latest, because they move the scenes from the site to a VoD portal. Explore the collection, and if you have someone you fancy, check all of his videos. Though the site is a standalone portal, it updates regularly, and has a very fine collection featuring the most gorgeous gays from Europe. Also, there are more and more US twinks initiated, and this ensures not just a fine change, but a bright future for the site.
Visit BelAmiOnline >>