BIMBOSTORYCLUB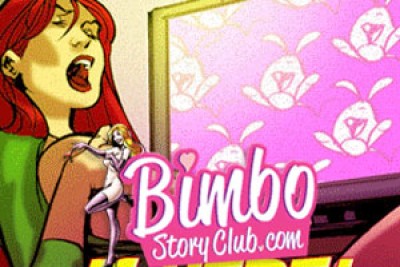 Overview
Bimbostoryclub is a comic porn website with plenty of storylines and action scenes for the porn fan with a fetish for the dramatic and artistic creations. This website is a collection of works of several artists; some of whom have featured in popular comic magazines across the globe.
Site Content
Typically, comic stories allow for a greater stretch of imagination. There is an elaborate layout that clearly points to several stories on the site. I love the way the site highlights the various scenes. There is a basic search tool to direct users to specific comic scenes and chapters. You also have an advanced search option that allows you to zero in on particular content. The site is draped in a range of artistic colors. You will love the sky blue and pink color hues combined with a touch of artistic glare. There is a very long list of categories and comic variety to suit an equally wide range of audiences. There is no bonus or live cam show because comic porn sites provide exclusive content that is the work of imagination. You cannot possibly interact with made up figures. Bonuses are also tricky since there are few similar sites that will complement the content of the original site. You are allowed to browse on the basis of the author, artist, chapter or storyline. Users enjoy constant updates of new comics that capture classic and emerging themes. There are a lot of retro romantic encounters with an exaggerated tinge that leers to the extra ordinary. You get several extras provided, including wall papers and Christmas specials on the site this Christmas season.
Actresses & Video Quality
The site presents lots of seductive images and videos of nicely crafted models and dudes portrayed in scenes that closely mimic daily encounters among humans. There is sufficient exploration of lingerie teasers. I love the representation of Christmas scenes. There are several images of Father Christmas touching pretty girls. In one of the scenes, Father Christmas makes his rounds with a pretty blonde riding him and the Christmas goodies behind on a motorbike. Father Christmas holds onto the straps of the panties of the pretty blonde riding the bike. I guess this is a visit many dudes would love from Father Christmas. There are nude scenes in which girls are featured in romantic encounters with dudes caressing them and squeezing their boobs. In one of the scenes, a girl is aroused until milk juts out of her nipples as she savors the moment of romance in bareback fashion. Users need to note that the comics are arranged in successive chapters. You, therefore need to take note of the title of your favorite movies if you are to enjoy the ensuing action. The porn site is as much comic images and videos as it is about the actual text narratives. The characters are often portrayed in conversation. You also get plenty of comic strips accompanying the stories. Some of the notable comics on the site include Lilith. Phantom, Freshman Fifteen, Nintendo, Wheel Pop, Off The Map, Fidelity and more. It is tricky to really tell the number of videos and images since text is part of the presentation in most chapters. In any case, these chapters unfold in continuous sequence.
In Few Words
Bimbostoryclub is one of the most versatile content-rich porn sites that displays a lot of talent. The site has a community page that allows users to share views and experiences on the various comic stories. If you like porn entertainment on the creative edge with twists of imagination and retro representations of human sexual encounters, this is the best place to be.
This site has been closed but you can enjoy more amazing adult premium websites on our best paid porn sites collection.