BOYSDP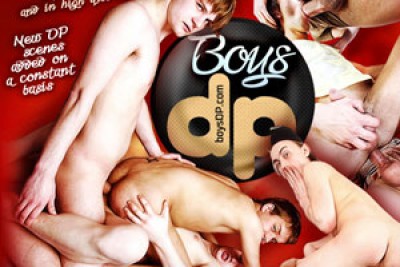 Overview
This is an adult entertainment porn site that features dudes who have a craving for sharing a cock. The boys are pretty attractive, hot and sexy. There is a lot of fervor in the action on this site. The dudes bubble with sensual excitement as they suck at each other's cranks, kiss and hug.
Site Content
Once you subscribe to membership on this site, you are granted access four bonus sites; although I only managed to visit three of them. I viewed the content on Boys Fingering, Milk Loaded Boys and Banged Boys without having to pay anything extra. The content on this site is equally great. I got to view lots of attractive muscle men in action as they screwed their cocks deep into the assholes of equally sexy and feminine looking boys. The site dons an attractive orange décor that serves to calm down the nerves and stirs a feeling of partying and celebration. The only rather lesser aspect of their display style is the apparent clutter on the home page. I think he site could have done better with fewer captions. The place looks a little too congested. On the flip side, I understood their desire to splatter as much as they can at first site; so as to reign in a wider range of cravings. Many varying captions at a glance mean that users can catch a caption that appeals to their sexual fantasies and proceed to subscribe to membership. The site also offers a streaming option. You can stream the content from PC or mobile devices. The loading speed is fast enough to offer seamless entertainment. Although there are no search tools to aid navigation, I was able to find my way around by simply clicking on the categories, tags and links in the various captions available. I was also impressed with the fact that there are no interruptive pop-ups in the course of viewing content.
Actresses & Video Quality
There are no girls here. You are at the center of pure gay porn entertainment. So expect loads of action from the handsome dudes. Users are presented with an option to view the content of the site at a glance by use of the trailer tour. Although the trailer views are fairly short, I was left with no doubt that the action is absolutely steamy. So I did not waste any more time. I went on to subscribe. What I got was worth my while. I love the way the boys get down to push their cocks in one hole after sucking and licking cum. The shows are breathtaking. You stop to wonder how it feels to be squeezed in the tight anal orifices when there are two cocks competing for the male G-spot. There is enough content to savor on Boysdp. The videos are presented in high quality formats and come in WMV format. WMV is a popular format that presents streaming content in crisp clear quality. There are 10scenes to sample. Each of the scenes has a 25 minute playback. You can also slow down a little as you view the high resolution photos in the 20galleries available. Each of the galleries has an average of 200 pics. There is a lot of action in various scenes. Most of the dudes are attractive and energetic. The scenes are shot in a variety of places; from indoor locations such as couches and bedrooms, bathrooms and kitchens, to outdoor locations with some greenery in the background. The images and videos are all clear and great to look at. The orange décor color adds to the feeling of excitement in the scenes. I only wish that they could add a little more personality by providing some model indexes and clearly giving stage names so as to help users bond with their favorites.
In Few Words
Although it is still budding and has a lot of space and time to add more thrillers, I think that the site has performed well in an attempt to provide gay porn entertainment. If you love stunts such as double ass penetration, you will get lots of this on the site.
Visit Boys Dp >>