CANDY19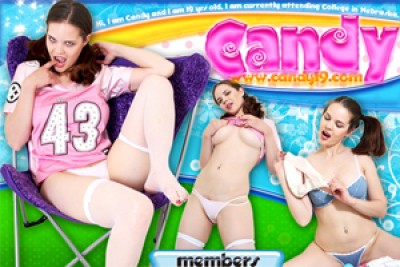 Overview
Candy19 is an awesome and hot models porn site featuring gorgeous Candy, hardly out of her original packaging but giving you much more than you will ever get with pornstars that have been around for a longer time. The girl is daring and sexy. She knows how to treat her audience and leads them to a place where they have no option but to flow along with her in the various titillating porn stunts.
Site Content
The site is simply designed to help users to check out the videos that they want with ease. There is a drop down menu to help you check out the services offered on the site at a glance. You are also provided with a list of categories to sample. I was impressed with the organization. Candy19 is one of the few model sites that I have seen to have little interest in having too many ads in its members' area. The site can be accessed via mobile phones too. I could stream and download with ease straight from my mobile device. You are treated to a regular update schedule that ensures that you get lots of fresh content from Candy.
Other useful features on the site include the extras you get in the form of bonus sites. Most of the sites on the bonus list give you content in the single model's niche, although most of them feature much more experienced pornstars that you might have seen before. There is a list of tagged images that only require a click to splash hot scenes of Candy doing her thing close to the camera. The videos are accompanied by scene descriptions that also help to connect you to the unfolding action.
Actresses & Video Quality
Candy19 presents you with hot scenes of an amateur girl with beauty pageant endowments, showing you her goodies and more, close to the camera. I was aroused at the scenes that show the cutie teasing her audience on the set by dropping her clothes one by one until there is nothing else to drop. The result led to a lot of things rising and giving her a standing ovation. She spreads out and shows off her size 34C boobs proudly. She is a natural beauty. She wears nothing or very little makeup but turns out to be one of the most admirably hot sexy models I have seen in the recent past.
You are also treated to scenes where the girl engages in solo masturbation and sinks her fingers and sometimes, sex toys deep into her pussy hole. She sports beautiful brunette long hair that accentuates her feminine appeal. Her choice of dress and lingerie is remarkable. She is a typical modern girl with the top of the range taste in the choice of her dressing. Candy is sexy and appealing to look at. She is naughty and creative on the set. You will be lucky if you will not have had mental sex with this cutie and spilled cum in your pants several times before you are through with her video performances.
In Few Words
Candy19 is a hot soft porn site featuring one of the most promising and hot single models of our time. Candy19 proves that a model does not need to be a pornstar to rock your porn world. The user interface is simple and functional. The videos are all in full HD specs that push you to the edge of your seat.
This site doesn't accept new members, have a look at this best chicks porn sites collection!
---
Need to clear further doubts?
Have a look at some other CANDY19 tips on some other great porn review sites!
---