CARNEDELMERCADO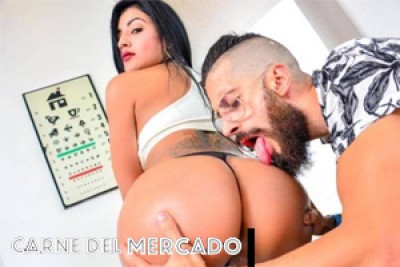 Overview
Awesome POV porn site, Carne Del Mercado belongs to the group of excellent and magnificent porn sites brought to us by the most sought porn network in Europe, LetsDoeIt. Here you can enjoy endless POV Latina porn videos that are surely filled to the brim with enticing and tempting scenes by the best Latina adult actresses in the business. Watch as they fuck these sexy whores in your point of view, it will skyrocket your imagination until your hard and throbbing dick explodes with all the love it has inside. Every scene is shot in true HD and it makes you feel like you are part of the action while still being in the comfort of your home.

Site Content
If you know Spanish then you will know that Carne Del Mercado is directly translated to "Meat Market" and it couldn't be any truer. Witness as these sluts get picked up directly by the meat market wherein they are eventually pleasured to their climax and be fucked as they have never been fucked before. Hardcore POV sex with an added twist, Carne Del Mercado offers a unique kind of porn experience unlike you have never seen before.
The website is designed just perfect, simple but still very enticing to look at and behold. Taking the viewers and visitors of the site directly in the action by brandishing the latest and hottest porn videos of the moment in the homepage itself, making them feel like that they will be in for the ride of their lives. It brandishes a red and black color motif that adds to the overall horny feeling and tempting mood of the entire website, making the viewers more eager to come back for more. Navigation is made easy by the bar located directly below the logo itself. Browse and search for the upcoming or hottest Latina xxx models in the industry today by clicking the model's tab, while you can also look for the latest or most popular POV sex videos in the website by going to the videos tab. Pleasure yourself to the moans of these Latina sweethearts. Stroke your rock hard cock to every bounce of their tits and asses. Explode all your loving with these dripping whores showing everything off just for you.
Actresses & Video Quality
If you want Latina or Colombian cuisine, then they have it all for you. Indulge your fantasies with the countless porn images and videos available just for you on Carne Del Mercado. With their unique approach that breaks the line between reality and just acting, you will surely find something in here that your dick will be begging for. Bask in the in-depth views of their every curve and prepare your lotions because I assure you, these Latina whores can blow you more than just once, and I believe that is exactly what you want.
In Few Words
Latina beauty is one of a kind. With their deadly curves, large tits, and round asses that make everyone go crazy. The catalog of Latina porn actresses in this website are all irresistible and are surely capable of making you beg for more. Delight yourself to the sight of their wet pussies getting penetrated, enjoy that warm feeling you get as they suck a dick right before your eyes. Carne Del Mercado is the place to be for buying some Latina meat, and we all know you find that extremely hot.
Visit Carne Del Mercado >>
---
Need to clear further doubts?
Have a look at some other CARNE DEL MERCADO tips on some other great porn review sites!
---