CHERI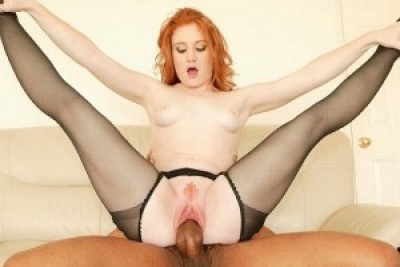 Overview
Cheri magazine has been in the porn publishing for quite some time now. The magazine itself is a household name that brings massive porn photos nationwide featuring the most stunning girls on the planet. The fans will be happy as ever that the porn publishing platform is now available online. The world is changing so fast thanks to the development of technology. You may hear about lots of publishing companies these days turning their books into eBooks and magazines into eMagazines. So, how about your favorite porn magazine? That's right! Cheri Magazine brings you the hottest women from photographs to videos exclusively.
Site Content
Being familiar with the magazine, I was excited and surprised when I found that the magazine had launched an online platform. I was positively thrilled and eager to find out what's inside. As I begin my venture, it's really amazing how they feature high-quality images as I'm expecting to see in their glossary. Also, it's nice to know that the site includes a nice teaser. I could not help myself but take advantage of it. The site promises numerous of benefits that will feast your eyes. A good example for that is the members can look to crystal clear high definition videos. The videos can be watched with fast streaming and download formats. In addition, there are daily updates and bonus sites featuring the hottest models in the planet. As of now there are over several DVDs available at the site where you can simply choose wide varieties of sections. You can select from naughty tarts in training, fresh chick sluts, third installment and lusty Latinas. Each scene in the DVD runs about minutes each. The videos can be streamed or download in iPod/PSP, MPEG-4 from 200kb/s and 250kb/s. There are over than 80 galleries that include 100 images each. Cheri features standard layouts and that's really amazing. You can find hot blondes, brunettes, and Latinas. I always found out that the site is really straightforward. The site is easy and the theme is based on the original Cheri magazine. It has a user-friendly interface with easy navigation. The navigation bar includes Cheri's content where you can find lots and lots of sex scenes, models from the USA, Europe, and Puerto Rica. The navigational bar also features DVD's, the Magazine itself and bonus sites. The site does a fine job by making me feel that I'm browsing the magazine by including texts and centerfolds. There is also a some kind of a sound effect when turning the page and that's pretty much amazing for me. You can turn it off by the way if you don't want that kind of fancy stuff. You can increase graphics from the marking pages for your references and lets you change the quality of the images. The great addition sound effects is a fine way that brings the actual magazine to the web. Most of the models are really good looking. In fact, they look like Hollywood actresses and you can hardly notice that they are actually sluts. But, these sluts are very professionals and most of them are famous in the porn filming industry. Moreover, the themes are well categorized. You can select videos and images from solo, threesome, lesbo, anal sex, big tits, and a lot more.
Actresses & Video Quality
If you are curious enough of what's the video content like, well, it is just like the actual magazine. As a Cheri fan, then you can only think of one thing and that is hardcore in nature. As you go inside to the DVD's and videos, it seems like pussies, titties, and asses are all over the place. In fact, lots of these bitches are cuties with nice asses, large-sized perfect tits and best of all they are attractive. There are many videos to choose from featuring famous pornstars such as Flower Tucci and Michelle Aston. On a certain video, whereas Flower Tucci and Kimberly lane were featured in the film, they will spend most of the time taking turns to each other as Michelle will lick Flower's pussy, and Flower will lick Michelle's. The scene is very amazing indeed with lots of going down actions. You can hear Michelle squeals a lot because Flower is pounding her ass using their toy. In Michelle Aston's scenes, she will take her time touching her body, her legs, her thigh, the boobs and the pussy. Then, here comes a very lucky guy that fuck her in a very different ways. There will be blowjobs, boob jobs, ass fuck, pussy licking and everything under the sun. The photo galleries feature images from the actual DVD sets. However, you should not expect that the images have the same style compared with the original magazine. But, still the images is very good looking and pleasant to the eye. There is daily update that will be sent to your email address that includes the latest magazine issue, latest porn films and latest images. Moreover, the site will send their updates even on holidays.
In Few Words
Can't say that I'm such a fan when it comes to the site and the so called eMagazine. But, it is amazing how they bring their model index which currently list lots of pornstars. The Cheri site is not as big as it seems when you compare the site over the magazine. The photos and the galleries have very little to do with the magazine itself. For those guys out there who wants to get the latest issues and porn videos, you no longer have to go to your favorite convenient store to buy the Cheri Mag. You can simply satisfy your pleasure to Cheri online magazine.
This site doesn't exist anymore, check out more stunning models on this best chicks porn sites selection.