CLUBBANGBOYS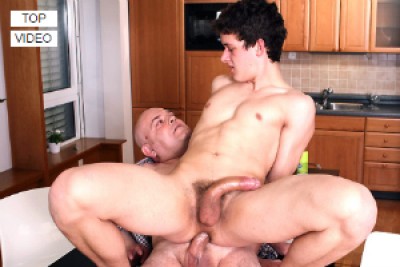 Overview
ClubBangBoys is a gay adult entertainment site that features a lot of gay sex scenarios. They do it anywhere and anytime on different circumstances and those are what this site will show you. You will certainly get turned on once you see their blowjobs, handjobs and ass fucking. This site will also give you opportunities to mingle and to meet other men, who are members of the site, so get ready to hook up and to have fun. With ClubBangBoys the fun is not limited to online videos and movie watching; you can also do the real thing and get laid.
Site Content
Once you open the site you will be able to see a slideshow of four high-resolution pictures, it is of men who has dicks in their mouths, of men enjoying an orgy, a boy getting his ass licked and more. The thing that is unique about this site is that once you sign up you can access 4 gay porn sites, these are GayPublicHardcore wherein men has sex anywhere, from parking lots to cars, from dumpsters to clubs, they can grab a random person and have sex; BoysClubForMen wherein men in business suits and beards have sex with hot and hunky boys; GayBangBoy wherein you can watch the hottest gay orgy and BarebackBoyBangers wherein it focuses on ass fucking. They have thousands of high definition videos for all of the four sites and all of them can be download and converted into different formats such as mp3, mp4, AVI, WMV and more, you can also transfer them to any device such as Android phones, Iphones, Ipads and others.
Actors & Video Quality
The site will give you access to four gay porn sites once you sign up, one of them is GayBangBoy that features gay orgies, in one video it showed a party at a club that held an orgy, a blonde haired man was getting a blowjob from a black haired man, drinks were being passed around on top of him and as the black haired man was done, another guy took his place and gave the blonde haired guy a blowjob, five men took turns into sucking him and into licking his balls. The men at the table near them would join in from time to time and touch the blonde haired guy's chest and suck his nipples, as he was being caressed two men blew him at the same time. A man then stood in front of the blonde haired guy and he lifted his chin and made him blow his cock, this made the crowd cheer as he was being face fucked while getting blowjobs from random guys who walked up to him and bent over.
A guy with a bowl haircut rubbed the blonde haired guy's butt hole and fucked him; he grabbed his legs for support as he thrust his hips while the blonde haired guy continued giving the guy in front of him a blowjob. The men in the club took turns into fucking him, stretching his butt hole. As he was being fucked another man grabbed his cock and gave him a handjob.
In another video under BoysClubForMen, it showed a man sitting on a couch with champagne in his one hand and a cigarette in the other, a man then approached him with a black shirt and pants, he then slowly unzipped the pants of the bald guy who was on the couch and he fished his cock out, he then blew him and sucked the bald guy's cock as deep as he can, the bald guy kept his hand on the blonde guy's head so that he could go deeper and faster. As his cock was being sucked the bald guy continued smoking and drinking, after his blowjob he took the shirt of the blonde guy off and he unzipped his pants, he pinched and flicked his nipples and he gave him a handjob as well.
He made the blonde guy straddle him as he laid on the couch, he sucked his cock while he played with himself, he made the blonde guy face fuck him as he laid on the couch and he continued jerking off. The blonde guy then stood up as the bald guy continued sucking him off, he then made the blonde guy sit on his hard cock as he inserted his man meat into his hole, the blonde guy moaned and grunted as he was being pounded, the bald guy reached out and gave him a handjob as he fucked him from behind in a fast pace. He laid on the couch again and he positioned the blonde guy to sit on his chest so that he could suck his cock again. The video ended with the blonde guy shooting his seed on the bald guy's face.
In Few Words
If you are tired of watching the same gay porn videos then you can sign up to ClubBangBoys, this site will give you access to four more gay porn sites that features the hottest men across Europe, they have thousands of videos that you will surely enjoy and that you can jerk off to and you can also participate in their monthly events that involves partying, drinking, dancing and meet and greets with the other members and the site's models.
Visit Club Bang Boys >>