COUGARSANDTEENS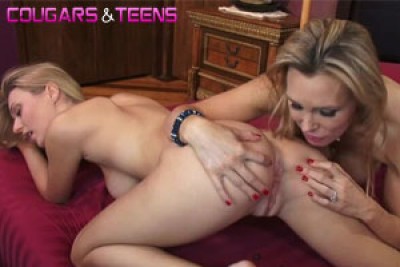 Overview
Great lesbian porn site, Cougars&Teens is a premium StaXXX Network production where hot MILFs teach naughty newcomers about everything they need to learn to please another woman. The seasoned models know they can easily seduce innocent sweethearts and put them under their mercy by expertly kissing them and caressing them in their most delicate parts. But while the actions often start in erotic acts, you will soon see a change in intensity. It's as if the MILFs are teaching the lessons at different levels. Before a movie ends, you'll see mind-blowing pussy and anal play along with other kinky acts that fall under the BDSM category.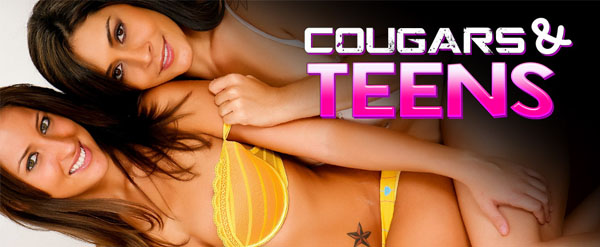 Site Content
If you are already familiar with the works of the StaXXX network, then surely the simple website of Cougars&Teens wouldn't surprise you. This porn studio uses the same website for all of its collections and arguably, it is best known for the simple yet highly-satisfying user experience it gives to guests and members alike.
The homepage is clean of pop-out ads and flashing banners. This minimalist setup makes it easy for you to focus on what matters most, the high-quality lesbian content that screams pure erotica. Just one look at the smoking hot MILFs teaching their charming protégés on the big video thumbnails will surely give you full-blown arousal. The best thing is that you can click and watch right away without going through a web of buttons and links. Pretty much, you can describe that the simple content presentation gives you the most straightforward porn-watching experience you could ever have.
Aside from having an impressive desktop version, the official website of Cougars&Teens can be conveniently explored on your mobile devices. The mobile version is amazingly as responsive and optimized as the desktop version. There are no annoying technical issues, the web pages, and videos load fast, and the streaming setup is highly satisfactory because there is no buffering or stuttering.
Actresses & Video Quality
Cougars&Teens boasts over 50 exclusive videos that feature the industry's most popular MILFs acting alongside the most talented newcomers. Despite having a wide age gap, the performers click with each other perfectly. The cougars know how to tame the curious and spoiled sweethearts through their dirty words and intimate actions. Before you know it, you are already watching some of the most amazing pussy licking and pussy fingering scenes ever produced for adult entertainment. There are also roleplaying scenes that would leave you delightfully awed. The videos are guaranteed 100% exclusive to members which means you need to sign up for a membership or else, you wouldn't be able to see them. And mind you, it would be your loss, especially if you are really into lesbian porn.
In Few Words
If you are looking for a lesbian porn site that will leave you smiling long after having finished a video, then look no further than Cougars&Teens. The title alone is enough to make you think of hot things that can happen between seasoned performers and determined amateurs. The site is a part of the StaXXX network so you are guaranteed to receive generous bonuses tied to your membership status.
Visit CougarsAndTeens >>
---
Need to clear further doubts?
Have a look at some other COUGARSANDTEENS tips on some other great porn review sites!
---