CYNTIACYMES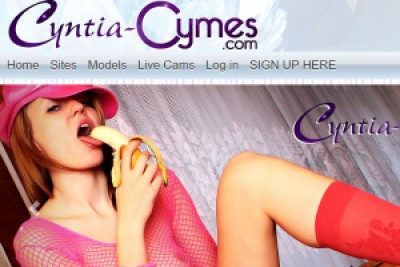 Overview
The world of porn has different types of chicks and nationalities that you can choose from. Almost every country has a special porn element that you may want to explore, especially from those countries that you may not be familiar yet. However, when it comes to Western porn, you will have generally two types of women that you can take a look at. Blondes and Brunettes. And these types would all boil down to the question: are you a blonde or a brunette fan? According to different surveys, blondes almost always win. There are some instances though when brunettes take home the crown. Personally, I am a fan of brunettes more. They have this interesting air of mystery about them brought by their long dark hair. The main reason that we think blondes are ahead of them, though, is when the question boils down to who looks more fresh and vibrant because brunettes look more composed, mature, and elegant. As opposed to the energetic vibe brought about by blondes. If you are a fan of brunette chicks, though, but you would still want that fresh vibe that blondes usually have, then we sure have a porn star for you. And of course, since we are doing a porn site review right now, we would also include her exclusive porn site along in this article so you would not have to search for her videos anymore on different porn sites. For those who are wondering, though, yes, you may also find her working with other porn sites and adult networks because she is slowly becoming a very popular brunette porn star already. We are referring to Cynthia Cymes and her porn site that is named after her, Cynthia-Cymes. Have you heard her name already? We would not be too surprised if you already had because she has definitely made a great start in the industry, as you can see; she already has a porn site of her own. Hence, to all the brunette fans out there, we recommend that you sign up for membership to her porn site today. You have different membership options to choose from: a one-year membership (which you can pay per month), a one-month membership, and finally a three months membership with a month that's free!
Site Content
Just like the porn star that you will find on the site, the website design is very fresh and lively as well. The background is made up of her pictures and some light blue bubbles. Other visual elements have a soft purple color. Once you land on the homepage, the first thing that you are going to see is a big sliding banner of Cynthia's hottest pictures. From this, you will already notice that the content that she offers on the site are all high-quality. The images are clear and not at all grainy. The contrast and colors are great as well. We will talk about the scenes later on. For now, let us talk about the thumbnails next. It is the second element that you will see on the page, aside from the banner. These thumbnails contain some information about the video. It contains the title (which is basically her name and a number, for example, "Cynthia 17"), the duration or the length of the video, and the number of credits that you still have left.
Actresses & Video Quality
And now, let us talk about Cynthia and the scenes that you would be able to watch on the porn site. We love how everything follows the fresh theme. You would find Cynthia in different scenes, typically playing with herself, either with the use of her hands, different household objects or with exciting sex toys. Basically, you will see Cynthia pleasuring herself and reaching orgasm in every single video. If you have fallen in love with a porn star, then you would have discovered by now that it could be pretty challenging to hunt down all of her or his porn videos. It would require you to sign up for membership on different sites and trolling these sites, patiently waiting for that particularly new video to be uploaded. By signing up on porn star specific sites, though, then you would not need to go through these inconveniences anymore because everything will all be in one place. Like on the Cynthia-Cymes porn site where you will be able to see her perform in different settings. Some of our favorites are when she's in a garage beside her bike playing with herself. You just know that this girl likes it dirty. Another favorite is when she plays with her pussy using different sex toys. You would see how she tests her limits on how much she can fit in, and for how long until she orgasms.
In Few Words
If for instance, you would want to take a look at other porn stars, whether brunette, blonde or not, then feel free to take a look and explore the other porn sites that are also available for you to access. These sites contain other porn star specific sites for your viewing pleasure, along with other porn sites dedicated to certain porn genres and niches that Cynthia might not have been able to touch. Finally, we would just want to say that we definitely recommend this porn site. For all the brunette fans out there who just want to watch sexy brunette ladies, then this site is totally meant for you. According to the Cynthia-Cymes porn site, the most recommended and most popular membership option among those they offer is the monthly one-year plan, because it is also the one that provides the lowest monthly rate and best value for your money.
Visit Cyntia Cymes >>