DANSKEKVINDER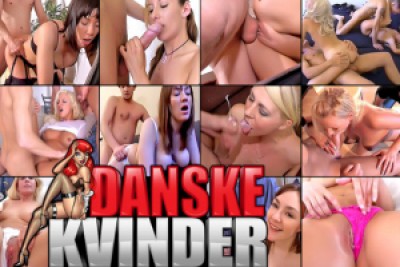 Overview
Hey guys! There's these kind of girls in porn called MILFs. You know, those who are already married, or actually aren't either one of those but look mature enough to be called like that, yeah those MILFs! Mothers that you'd like to fuck, that's what those are, and they're super hot! That kind of fetish has already been out for a long time, but no one has ever made a porn site that's only for Danish girls! What are Danish MILFs like? How well do they do in the bed? Well you don't really have to guess what that is, because DanskeKvinder will let you see exactly how they look like, and how well they perform when they're already having sex! Delve into the world of Danish MILFs having all the fun they want to have, in one of the best porn sites that feature hardcore sex and the MILF fetish that is DanskeKvinder!
Site Content
With one look, even with just looking at the entry page, where you have to confirm whether you want to enter the page or not, you're going to see that in DanskeKvinder you're destined to see something so amazing, it will blow your balls off. You can see immediately that the girls you're gonna see in the site are some of the most beautiful girls in the entire world. Some of them are the cutest and the hottest girls in the entire world, and they are going to do some fucking.
You're going to see them getting fucked (actually you already see them having semen on their faces, blowing cocks and doing other stuff). A bit of a caution though, DanskeKvinder features Danish MILFs, so it's natural that the language that will be used is Danish, however you don't have to worry that much because there will still be English. That's also another thing that really stands out in the design of the site, because even if the site uses a mix of English and Danish, you can still navigate your way through the site with ease.
Actually it's not that difficult to navigate through the site at all, surprisingly. You just have to scroll along at the pages (there's not that many to scroll anyways) and click on the page numbers to show more pages of Danish MILF goodness. Anyways, for a site that features content that is really that good you should really pay up. But hey, you don't have to worry that much because you'll be getting a site that gives you 24/7 online support, unlimited downloads as well as daily updates in addition to having all those really great contents. You even get a members' area that you can access when you become a member of the site.
You don't have to worry about your information because it will be 100% anonymous, so it's 100% safe. Your money is secure too, the payment methods they use are top-notch. Another thing to note is that in addition to the content that you're getting with being a member of DanskeKvinder, you're also going to be able to get access to a really big archive of DVDs from studios like White Ghetto and Acid Rain. You can't download them, but you can still see them streamed in decent quality. Not HD, but still good enough to satisfy us. Also, more stuff like access to live cam shows are available when you become a member of DanskeKvinder.
Actresses & Video Quality
As what have already been mentioned in the overview, the girls that are featured here in DaskeKvinder are all MILFs that come from Denmark. And oh boy they're simply super hot! They have the looks, and they're really hot as well when it comes to the banging part. Well, it's not all banging, there are actually also scenes where the MILF gets on it with herself and simply starts masturbating because she's really feeling the heat, or when she's giving a head to some people who are not her husband. There are many situations in the scenes and DanskeKvinder is giving life to each and every one of them in the videos that they're making!
The girls in the videos might not be all that "mature" though. Well, at least most of them aren't. Most of the girls look like they're quite fresh, and they've got really nice skin complexions. Some truly look like the MILFs we usually know of though. And all of them are excited to be excited, and we're excited about it as well. In regards to the videos, there are more than 20 videos as well as their corresponding photosets that are available in DanskeKvinder. The photosets are some 768×576 screen caps or those pics that you get during the video itself. There are some decent pics and some really good pics. You can see some of the hot action that is happening through the screen caps.
Now those pics are hot, but if you want something that's really hot, then try the videos themselves. There are some full-length videos and they are simply really hot. They're simply the best and they showcase some of the best, if not the best porn out there. Still, they're rather long. A good thing though is that there are videos as well that are simply part of the entire movie. They are shorter than the original but they are no less erotic. These full-length videos can be expected to reach at most 1.7 GB because of the length as well as the quality, and the shorter ones can reach up to 230MB. The sizes of the files have been mentioned because, well, as what has already been mentioned in the design and features part of this article you can actually download all the videos that you want, and there is no limit to the amount of downloads that you can have once you become a member of the site. They are downloaded in WMV format, and it's easy to just convert it to MP4 format if you so desire.
In Few Words
Danish women are not really that well known in the porn world, or at least not as well known as Latinas or Czechs, but in no way are they lesser in quality. In fact, we get to see that they're also really, really hot and that they are even hotter in bed. The fact they're not just normal girls but MILFs also gives a huge bonus to those who are into MILFs. DanskeKvinder has done a great job in showcasing Danish MILFs and their abilities.
Visit DanskeKvinder >>
---
Need to clear further doubts?
Have a look at some other DANSKEKVINDER tips on some other great porn review sites!
---