DOWNTOFUCKDATING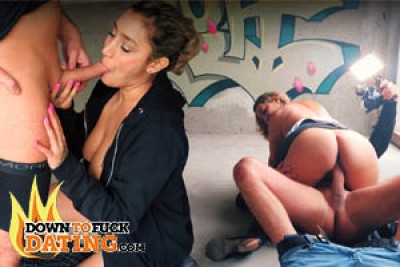 Overview
Great 4K reality porn site, Down To Fuck Dating offers a collection of raw and unbridled straight and lesbian sex happening on first dates. The dating application is primarily intended for hardcore hookups and not for that getting-to-know kind of thing. The stunning sweethearts are always wet with kinky anticipations and the guys do not even need to seduce or initiate the actions. For some reason, each party lets their dating app run while they are hooking up, so it means you're going to see everything. The wild encounters between the models happen both indoors and outdoors and you would surely appreciate the lack of inhibitions and boundaries. From time to time, you'll also see hot and naughty masturbation and lesbian sex scenes.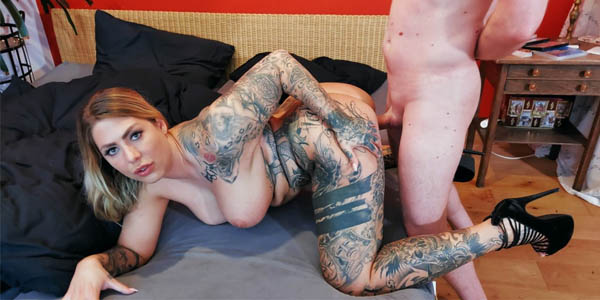 Site Content
When you enter the members' area, you will easily find your way to navigate through the sets of video thumbnails and pictures without confusion. The specific niche of this community was well-presented. By simply looking at the teasers and by reading some textual details, you'll see that everyone that makes up this community is not interested to commit to serious relationships. Notably, the no-strings-attached approach was clearly communicated through helpful features such as date stamps and a model index.
As mentioned, Down To Fuck Dating is one of the most recent additions to the massive collection of the Full Porn Network. So, the available number of sets is not yet that extensive. However, the current size of the content library shouldn't bother you because there are regular updates every three days, which is a positive indicator of the site's activity and growth. Plus, the Full Porn Network is known for its generosity so you can always count on bonus movies from its other premium porn channels.
Actresses & Video Quality
The models of Down To Fuck Dating are being described as amateurs. However, the beautiful ladies and the charming guys display a daring side to their personalities, leaving no room for shyness or any kind of inhibitions. The focus of everyone is on their boldness in pursuing sexual encounters. These models often agree to meet in a bar or in public places. After exchanging pleasantries, the bold encounters quickly escalate into a wild and uninhibited experience. At the time of this review, the website boasts dozens of video clips, screen captures, and high-resolution images. The scenes are well-organized and presented, with a detailed preview of each set through sample pictures and trailers. The image galleries feature 20 images per folder, viewable in a browser at a size of 1600×1200 pixels, and are also available for download as ZIP files in multiple sizes.
In Few Words
These days, it seems that there is an application for everything. But arguably, dating apps are the most trending nowadays, especially for people who are looking for a romantic relationship or let's admit it, casual hookups. Down To Fuck Dating, one of the newest channels from the Full Porn Network, joins in the trend. However, there is nothing romantic about the dates, all the involved parties are after nothing but mind-blowing sex.
Visit Down To Fuck Dating >>
---