DYKED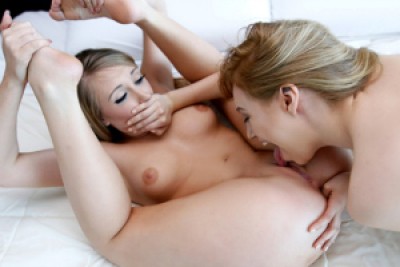 Overview
The bitter truth is that there aren't a lot of websites dedicated to only lesbian porn. And those that are, involve bad video making, low quality, grainy picture and amateur porn stars who do not quite seem to be enjoying what they are doing on screen. The moans and acting look like it's too fake and over the top, not to mention the high prices they charge for a monthly subscription. Dyked is all your wildest dirty fantasies come true. This website brings you the finest quality of porn at such a reasonable price, it's almost too good to be true. It brings you high definition videos that have a completely crisp and sharp picture.
The girls on the website are flawless. They have delicious tits and the curviest of asses. They are real lesbians who love getting naked in front of the camera and want to strip each other and fuck each other in all sorts of positions. They are eager to satisfy each other and you. Now you don't have to pay obscenely high prices for mediocre lesbian porn! Dyked brings you the hottest girls in short movies that involve all sorts of fetishes and kinks. You can find BDSM, masturbation, vibrator sex, dildo sharing, spanking, role playing and any other fantasy that you might have in mind. These lustful girls want nothing more than showing off their hot bodies and have a lot of fun doing it. You can easily review the videos page by page and watch whatever you're in the mood for!
Site Content
The layout of the website is one of the best I've ever seen on porn websites. The black background helps the videos and text stand out. It is also aesthetically pleasing and is gentle on your eyes. The text and outlining are done with a soft yellow that not only complements the black outline but is also a gentle color despite standing out. It shows the titles of the videos very clearly and you will have no problems at all because the colors will not bite your eyes and strain them. The navigation is fairly easy as well even when you're visiting the website for the first time.
The number of tabs is minimal and you only have to make a few clicks to change pages so you can find the video you are looking for. The front page is very sexy, with two curvy girls making out in an office and a few other beautiful girls with fantastic tits watch them and get ready for the upcoming steamy lesbian orgy. The thumbnails for the videos are rather large and mostly display naked girls doing something that matches the subject of the video such as dildo sharing. You can clearly see a dildo pushed inside two pussies and two big, round asses. The best part about the website is the high definition video quality. The website allows only their content on the website so you don't have to worry about the bad, homemade porn videos that involve amateurs with shaky cameras and a low video quality.
Actresses & Video Quality
The girls on this website are some of the hottest, sexiest and curviest on the vast internet. They are from all sorts of backgrounds and ethnicities, such as ebony, redheads, blondes and others. You can find your preference and enjoy a good show. The problem with a lot of lesbian porn is that many girls on camera don't seem to be enjoying what they are doing with other girls. So they try to fake it too much and it turns into a show that is not realistic at all. Porn like that is not enjoyable at all. Which is why Dyked has only real lesbians who love what they do.
They are hungry for some nice tits and pussy and want to be fucked till they can't walk straight because of the orgasms. They love eating each other out and using dildos on each other for the camera. They want to bring the viewer and their fuck buddy to orgasms and do everything they can to do so. Girls start by teasing each other by biting and twisting nipples or having a hot make-out session that later turns naughtier and sexier. If you like role playing then the website has definitely got you covered. These busty, beautiful girls also appear in videos that involve the boss fucking her employee and showing her what she has been missing out on. You can also watch two girls showing the new girl around at work and in the end stripping her and groping her as she moans and lets them take care of her and show her the ropes.
In Few Words
The website offers unlimited access for a very low cost. This way you get access to all the hot and sexy videos for a long period of time and you can watch as many girls fuck other girls as you like. They'll spread their legs wide open and you can take a good look at them and watch them finger each other with the best quality, high definition videos. The crisp picture you get is worth every penny and it is accompanied by some of the best lesbian sex you have ever seen. Anyone who is not on the website is missing out! The user-friendly layout makes the website the easiest to navigate even for beginners. Watch hot lesbians take each other's clothes off and press their tongue to clits and make the girl come with their expert cunnilingus skills.
Visit Dyked >>
---
Need to clear further doubts?
Have a look at some other DYKED tips on some other great porn review sites!
---