EXPOSEDCASTING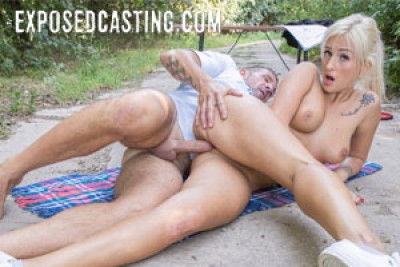 Overview
Fine casting porn site where you can watch girls who are trying to get ahead using their bodies to do it is Exposed Casting. Exposed Casting is the adult platform that reminds females of the power they have over men. These girls know how to win. The site is not just about the storyline though. It also has a great plethora of models who take sexual acts a notch higher. The truth is that we are here for it!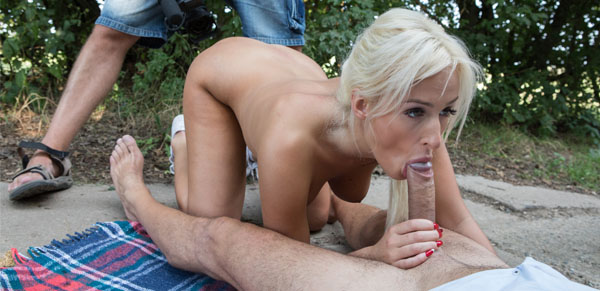 Site Content
When it comes to design and features, Exposed Casting deserves applause. It has done a decent job of laying everything out to a point where your tour will make you feel like you are already a site member. If this is what is offered for free, imagine what your membership will get you. First, the site's design reflects the high standards that it represents. It looks very professional and clean-cut. This is an attribute that is associated with most sites that are under the LetsDoeItNetwork.
Once you are done taking in the design you will realize that you can easily maneuver from one corner of the site to another. There are various categories to facilitate your use of the site and make it that much easier. As a new site, there isn't an abundance of content now, but with an updated schedule, the site will be full soon. The videos can be streamed or downloaded. The photo galleries can equally be downloaded as zipped sets. There is also a model index that will let you know all the stars up close and personal.
Actresses & Video Quality
You would be tempted to call the 'director' on the set of these casting rooms a horny bastard. But then again, who would not want to fuck the bevy of beauties on this site senseless? As we are thinking along these lines, then we are not far off from the director. He foresees an opportunity to get the best pussy that he has in his life, and like any smart man would do, he takes it with open arms. The girls on the other hand, are very generous, considering the fact that they give him all that he wants without putting up a fight.
The videos show them sucking his dick, rubbing it hardcore, biting his lips and fucking him until he experiences a cum-fiesta. They definitely have him tight in the scrotum. The girls are bold and are unafraid to show off their labia swallowing the director's big dick. Their libido is through the roof. This is what makes them so lovable and attractive. You will not get enough of them.
In Few Words
Long gone are the days where we had to rely on our smarts to secure a spot in the professional world. Exposed Casting is here to prove that with the right tactic anything is possible. The site has definitely placed itself at the top of the adult totem pole seeing that it makes us feel like we are a part of the action. The content excels and it is the kind of site you will always enjoy.
Visit Exposed Casting >>