FILIPINOFUCK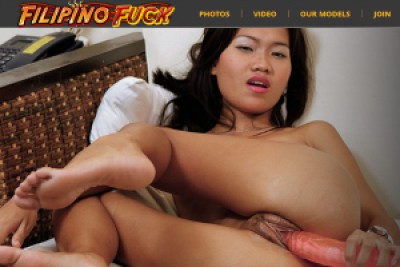 Overview
Filipino Fuck is an adult porn site that features cute, sexy Filipinas in their sex element; screwing with each other or stripping for you to see their treasured goodies. You are provided with great quality sex content in HD and high res. specs. You have a rich mix of amateurs that present you with entertainment as it is.
Site Content
Filipino Fuck comes in friendly color hues that grace the background. You have a host of user tools that will assist in navigation across the platform. I loved the snow-white background in which a lot of scenes are cast against. The top pane has a clever mix of light and dark grey that effectively contrasts with the text and images. You are treated to a host of browsing tools that make your visit worth your while on Filipino Fuck. I loved the quick list of categories that is provided on the home page. There is a model index with the names of models and date stamps to make it easier to select according to the dates the scenes were updated. There are over 4000 hours of video on your subscription to Filipino Fuck. I was also presented with a whopping set of over 6000 photos. I honestly didn't know what to do with all these but I appreciate the effort to keep users entertained all the time. Users have access to all the network sites once they subscribed to any of the plans on Filipino Fuck.
Actresses & Video Quality
If you are looking for pretty girls on the set, you probably want them daring and nude. Filipino Fuck is a legitimate stop for steamy sex scenes that present the Filipino hotties in their element as they get fucked or simply enjoy their moment in the nude. I loved the way they present the action with date stamps and all. I was swept off my feet and sufficiently stimulated by the up-close PoV style camerawork that brings you the sex images from the action zone. I mean, I got to watch girls being screwed and looking at me as though I was the one in the driving seat. The hairy pussies did the trick for me. I could imagine touching the golden, silky pubic hair that is presented so close to the camera that it looks as if the girl is right there in my room.
I loved the blowjobs that lead to explosive orgasms; with dudes spilling cum all over the place. You are treated to a variety of entertainment that offers lesbian sessions too. If there is something that is clearly unique about these gorgeous models, it is the sizes of their cherries. All the girls on the set don generous clitoris. Meet Angel as she savors the sexual pleasure she can from her female friend. Angel has the calm looks of a Filipina. Her facial expression is deceiving as she turns into a tigress in sex action. I love the scene in which she has featured caressing and eventually fucking with her female friend until they both, literally start, screaming because they can't hold it back.
In Few Words
Filipino Fuck is present you with an impressive variety of sex action with gorgeous hot Filipina girls. The videos are in impressive quality. You are never starved of content on Filipino Fuck. Prepare for a long exciting adventurous visit on Filipino Fuck because I bet you won't be able to exhaust the videos available.
This site is no longer updated, enjoy our best Asian porn sites selection!