GFREVENGE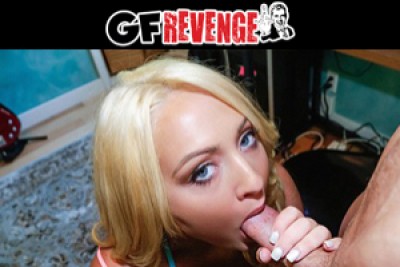 Overview
GF Revenge says it's the 'official Girlfriend Revenge site' and that it has the largest collection of user-submitted content from bitter ex-boyfriends. They certainly show lots of fresh chicks in compromising situations on their home page. And what chicks! They're all fresh-faced, creamy-complexioned cuties who are old enough to know better but also old enough to know how to use phone cams or point-and-shoot cameras to make movies. They make good movies too. They're sharp, well-lit, high-resolution clips that show us everything in fine detail. The GF Revenge' site doesn't give much information about their content or their models; you have to judge that from the stills on the landing page. What you can see is the girls are blondes, brunettes, redheads and raven-haired cuties. Some are still students, some are hippies, some wild party chicks, some cheerleaders, and all with hot bodies that you long to caress. Whatever kind of girl sets your heart racing is on GF Revenge so give them a look into.
Site Content
GF Revenge is an adult site that takes its responsibilities seriously. For example, they're Safe Labeling Compliant and approved members of ASACP and RTA both of which make it easier for parents to filter mature subject matter from their home computers and consequently access to only adults. GF Revenge also requires you to be a member before you can access the active part of the site and you can only become a member by paying, which needs a credit or debit card or checkbook. That alone effectively limits entrance to adults. The site does show quite clear photos of male and female private parts, as well as, cum-spattered faces, but selecting them only takes you to the subscription form. The signup page also has a warning stating you can only become a member if you're an adult. Another way that GF Revenge keeps themselves on the right side of the law is by recording their models ages and documenting them as required by the U.S.C. 2257 Record Keeping Requirements Compliance Statement. They want you to feel secure too so they maintain the information you provide them, on registering, in a secure location. Their Privacy Policy gives you the low down on how those safeguards work.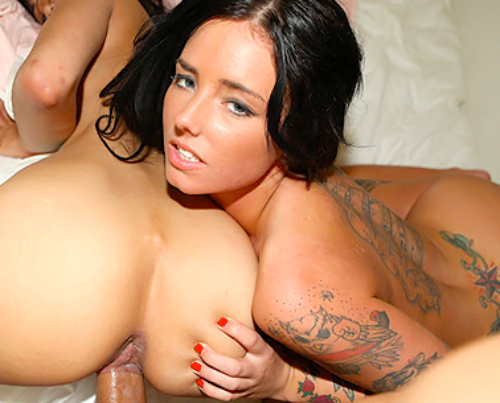 Actresses & Video Quality
The girls are all adults, their site security statements say so, but they are none of them very old. There are no MILFs or cougars on this site. If your passion is for flawless taut skin, lithe toned bodies, tight tiny orifices, and eager excited expressions, this is your site because the girls are all that and more. Like most modern misses, they are shaved bare everywhere except their hair, which they prefer to wear long. And because they haven't filled out yet, their girlie parts are tastefully sized and resiliently pert, both tushes and tits. The girls are at the age when passion runs high, when anytime and anyplace is a good time to have sex. Sometimes that means they don't have their lover with them and they have to finger themselves. Sometimes they only have their girlfriends with them so they pleasure each other with fingers and tongues. Most times, though, they have a boy to play with and their imaginations can really get working, as can their hands, mouths, titties, pussies and bum holes. Anal sex is well represented; girls seem to have taken that on board in a big way in the past few years. It's the sex party movies that get to me. Once they're in the party spirit, the girls don't seem able to stop themselves disrobing and fondling themselves. That really gets the place jumping and we soon see chicks giving blowjobs surrounded by wriggling friends or assisted in their horny endeavors by an equally horny friend. Some girls are even happy screwing with a boy while their fully clothed best girlfriend lies beside them blushing. Another particular favorite for me is the nude selfie. I love that a beautiful girl is so taken up with her own sexiness that she just has to share it with the world. And the girls that do selfies are all beautiful; I guess they wouldn't do it if they had any doubts about their desirability. The 'any places' they do it are in cars, parks, parties, the beach, sports stadiums, diners, locker rooms, offices, poolside, on the bus, on the train, in the bar, and of course every room in the house, including kitchens, bathrooms and bedrooms. Inhibitions are a thing of the past for these hot chicks, they can't get enough of it and GF Revenge has them all waiting impatiently for you to sign in.
In Few Words
You don't have to take my word for how good GF Revenge is; you can try it out with a short two-day membership that costs just $1.95. For a longer time studying the content and all the cute chicks, try a month-long membership at just $29.95. Alternatively, spend some quality time with the girls, put your feet up, lie back, and study them carefully with the three-month membership ($49.95) or the six-month one for only ten dollars more ($59.70). None of these are a lot of cash and for this reasonable sum you are admitted into a world of incredibly cute fresh chicks who didn't know they were going to become seen all over the world so are behaving just as they should in a private tryst with their lovers.
Visit GfRevenge >>