GIRLFRIENDSWHOCHEAT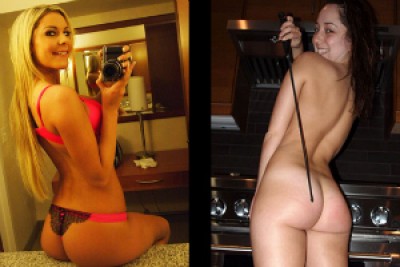 Overview
Cheaters are gonna cheat even if you are a good boyfriend. There are just girls who enjoy cheating their boyfriends for hot sex. If you want to find sexy girls who don't mind cheating on their boyfriends then Girlfriendswhocheat is the site for you. Girlfriendswhocheat is a site for hot cheaters that wants to have a one-night stand with a guy. The website allows members to contact the girls directly so you can get a date, a real date near your place. When you visit the website for the first time the first thing you will notice is the site design. Oddly, the website design is not the usual layout for porn sites. But, there are interesting features that members will surely enjoy using like viewing the profile of the girls. That's right! You can view the profile of the girls looking for a one-night stand. Best of all, you can meet the girls in person and go on a real date. There is only one thing you need to do and that is to join the site and submit your own profile. Creating your own profile is a must when you want to meet these girls. Once you join and become a member you can visit the photo galleries. The photo galleries contain pictures of the girls that you can download in Zip files. But of course, a porn site is not complete without videos of the girls which members can also download and stream in MP4 and Windows Media formats. Check out the site by taking advantage of the free tour.
Site Content
Girlfriendswhocheat has an unusual design for a porn website. The layout is not the custom for the kind of services porn sites provides its members. But, who really cares about the site design? Seriously, people join porn sites to get entertained not for its website design. The website layout may be strange for a porn site, but it is perfect for the kind of service they provide to members. Girlfriendswhocheat has a dating site look which is just fine considering the fact that they do offer members opportunity to meet gorgeous girls and personally meet them. So, what features can you expect from this site? Well, at this website you can look over a girl profile and if you think she is the one you want to date for a casual sex then just push the button which is located right beside the video. The "Meet Me" button is available to members only, so you need to get a free account and login to the site to use it. By the way, on the homepage at the top of the page, you will see the members button, submit video button and free account button. That's why! You shouldn't have any problem joining the site as the button to join is starring you in the face. On the main page, you also get to see the profile galleries of each girl on the site. Each of the profile pages comes with a video of the girls, photo, information about the girl and a 30 seconds preview. Yes! You can watch the girls introduced themselves on the video which runs for 30 seconds. If you wish to watch the complete video then you must get an account then login to the site. The free account is your ticket to have sex with girlfriends who don't mind cheating their boyfriends. The website also offers a bonus site, but it is not free. A bonus site is just an option for those who wants more. By the way, the videos are all high-quality and they play at high-definition. As for the download speed it's very good but still, it depends on how fast your internet connection at home. There is also live camera show available to members that want a private action. This feature alone is good enough reason to join this one-of-a-kind porn site. Last but not the least, this website also give updates on girls who are looking for hookups in a certain area, so better check out the updates.
Actresses & Video Quality
Girlfriendswhocheat is a great website for girls and guys looking for a good time. The website offers members free access to a unique dating-porn site that if you get lucky, you can get laid. The girls on this website are all gorgeous, sexy and horny and they just need a good reason to cheat on their boyfriends. Some of the girls also just looking for a guy to have fun, like WhitneyXOXO. She is a sweet looking girl, simple and likes to go to the beach and enjoy shopping. There is also PlayfulAvril who join the site to find an adventurous and playful guy that can be there for her. There are many girls like WhitneyXOXO and PlayfulAvril that just wants to know guys. The rest of the girls join the site to get back on their boyfriends and want to meet someone like you. Girlfriendswhocheat is a site full of hot, beautiful, girlfriends who are willing to cheat on their boyfriends. Meet these sexy girls and maybe, you will get lucky and get a date.
In Few Words
In summary, Girlfriendswhocheat is a unique porn site since it doubles as a dating site. The website is filled with hot girls who have a boyfriend but wants to meet other guys for fun and sex. If you are looking for a hookup with girls wanting to have fun then this site is right for you. There is no need to go to bars, market, and nightclubs to meet girls that simply want casual sex. Girlfriendswhocheat is the online site for those who want to find adventure, fun, and awesome girls. Join the site, it is free a good reason to try the website.
This site has been closed, find more great GFs adult content on this best girlfriend porn sites list.