GODDESSNUDES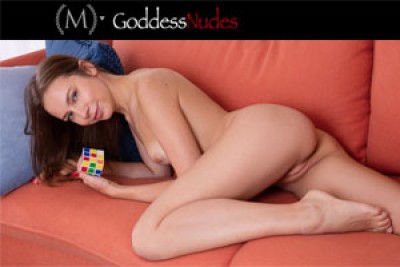 Overview
Top softcore porn site, Goddess Nudes is all about sweet, sexy, pretty, and totally nude sweethearts from the Eurozone! It is one of the MetArt Network's most erotic collections of glamorous nude photographs to date. The high-quality content is presented on a user-friendly website and you can count on regular updates. The erotic photography perfectly captures the genuine emotions and intimate desires of the amateur models. The experience is made even more sensual by impressive lighting, background music, and creative choices of locations. By the way, the main photographer is Eolake Stobblehouse, a renowned professional who is undeniably one of the legends when it comes to producing pure erotica.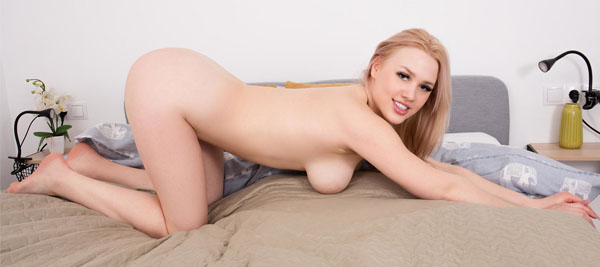 Site Content
The website is pretty simple. However, even if the design is basic, you can easily tell that you are about to get a premium browsing experience. You would be greeted by full-screen images of the featured models at the time of your visit. The sweet smiles of the girls and their "I don't care" attitude would surely turn you on in no time at all. Following the hot welcome banner is the grand display of the site's newest nude photos. Even if the ladies are all Europeans, you can still spot their unique differences.
On the welcome tour, you would find well-indexed pages. You can click through the numbered lists and enjoy an impressive pagination system that allows you to skip or go back in just a click. You can also check the respective pages for Photos, Models, and Updates. Furthermore, there's a special feature called "Goddess Nudes Live" that allows you to talk to your desired models. You only need to sign up for a free account and once verified, you can start chatting with the ladies of your choice. Aside from the main menu on top of the web pages, you will also find a sub-menu wherever you go so you won't get lost or confused.
Actresses & Video Quality
Goddess Nudes is all about the striking beauty of the female body, so again, don't come looking for hardcore scenes. In case you have already checked its sister site Domai in the past, know that it's almost similar except for one thing. The photos of Goddess Nudes primarily highlight the top halves of the gorgeous performers' bodies, so prepare to see lots of natural and mouth-watering tits. The ladies are usually sitting with their legs wide open, allowing you to put your imagination to work.
In Few Words
The beautiful models of Goddess Nudes do not engage in any lesbian play or hardcore fucking actions. You would also find it hard to find photos of sweethearts touching their tits and pussies. You are looking at a sensual yet mellow photography collection, it's as if the ladies were just caught naked and the photographers took their time to snap the shots. But, even if you need your imagination to fully admire the naked beauty, you would surely feel relaxed and sexually delighted at the same time.
Visit Goddess Nudes >>
---
Need to clear further doubts?
Have a look at some other GODDESS NUDES tips on some other great porn review sites!
---