ICGIRLS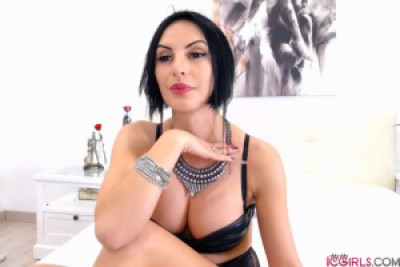 Overview
IC Girls is an absolute must for anyone who enjoys live webcam performances brought to you by lovely ladies from every corner of the world in amazing quality and great clarity.
Site Content
In many ways IC Girls does not differ from most other cam shows sites but it brings to the table something very innovative and different which we think makes for an amazing experience. What we're talking about is the fact that unlike other cam show sites, IC Girls allows you to connect your own webcam to the model's webcam so that she can actually see you jerking off while she is putting on a show for you. Similarly, another great feature about IC Girls is the fact that it is a free membership website, and you can't get a better price than free, can you? While joining the website is free of charge, however, joining the shows is not and each individual girl charges her own rate which is usually very reasonable and also the rate differs depending on the mood you are watching the videos in so you pretty much pay as you go depending on what mode you are watching the show in and how long to watch the show for. We really like the design and layout of IC Girls because it's very simple and to the point. The white background and bits of color spread across the website to make for a very clean layout with a very friendly use user interface and simple menu. Nothing fancy, nothing elaborate, just a great website for live webcam shows.
Actresses & Video Quality
We were really impressed by the large selection of lovely ladies that are featured on IC Girls. What we really like is the fact that these girls come from very different places on the planet which makes for a very international experience, if you will. These girls are all pros so don't worry about the kinds of shows that they do because they can probably fulfill your every fantasy and do it with a smile. IC Girls gives you the option of enjoying the performances in one of three ways. If you want to sit back and relax and just enjoy the show you can go for voyeur mode which means that that is all that you can do and you cannot make requests or send the model any messages. If you like some level of interaction with the model you can always go for the private mode which means you can send her messages but at the same time it means that everyone else using private mode sending her messages too so sometimes she might miss yours. Finally, you can always go for VIP mode which means that she is doing a show exclusively for you and obviously she is basically doing whatever you tell her to. This one is our favorite by far.
In Few Words
We absolutely fell in love with IC Girls and in our opinion, it is by far one of the best webcam show websites out there at the moment. It offers a lot of great features, gorgeous girls and other delicious bits that makes for a great viewing experience.
This website does not exist anymore, we suggest you try this best cams porn sites guide!