ICGUYS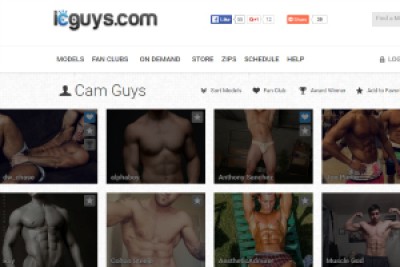 Overview
There is a very limited market when it comes to cam show websites that are specifically catered to gay men and as such IC Guys has some pretty high expectations to meet.
Site Content
There is nothing mind-blowing about the IC Guys website from the point of view of the design because realistically there does not need to be. Realistically you are not there to admire the lovely design of the website, you are there to look at porn and enjoy yourself so with that in mind, the IC Guys website meet the requirements beautiful. The menu is also very simple which makes it easy to use because you do not need to put a lot of thought into where you need to go to find the content you are looking for. Joining the website does not cost anything which is obviously a great feature however while it costs nothing to become a member of the site the individual shows do come with a price which varies from model to model and from a type of viewing. IC Guys offers you the possibility of watching the show in either one of three different modes. The first is a voyeur, which does not allow you to interact with the model and you can only watch the show and the messages that other people send him. The second mode is private, which means that you can send the models some messages but realistically they sometimes tend to be lost in the other messages that he gets. The last and probably best mode is VIP, where you are the only one who can send him messages and you are the only one who can interact with him. Obviously this is the most expensive mode to watch the shows.
Actors & Video Quality
Every single guy on this website could easily be a model for sports brands or designer fashion if they wanted to. They are all in amazingly good shape, with great bodies, toned muscles, tight asses, washboard abs and huge biceps. All these guys are very handsome and all have amazing facial features. They come from different parts of the world but from what we could see they primarily come from English speaking countries and if you want to see more of a particular model they do have featured fan pages on the site that you can access from the fan page menu or by clicking the thumbnail for each individual model that takes them to their private profiles that is also linked to the fan page. Another interesting feature is that sometimes the guys do non-nude shows which means that you don't get to see everything but what you do get to see is them flexing their muscles and posing for the camera.
In Few Words
From what we have seen from IC Guys, it definitely meets all the requirements for being a great website specifically since it addresses a part of the market that usually goes unattended, namely gay men. We are going to keep a close eye on this website because we think it is going to get even better in the future.
This site does not exist anymore, have a look at this best gay porn sites selection.