INTERNETCREEPER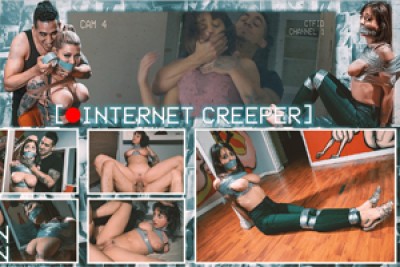 Overview
Awesome BDSM porn site, InternetCreeper is all set to give you a one of a kind hardcore thrill and entertainment. Set in spacious homes that look like sophisticated sexual dungeons, each and every video in this exclusive collection will surely quench your thirst for sadistic fucking and intense orgasms. The models are excellently chosen and their skills are definitely made for the porn kingdom! Brought to you by the Fetish Network, rest assured that you'll get the best bang for your money!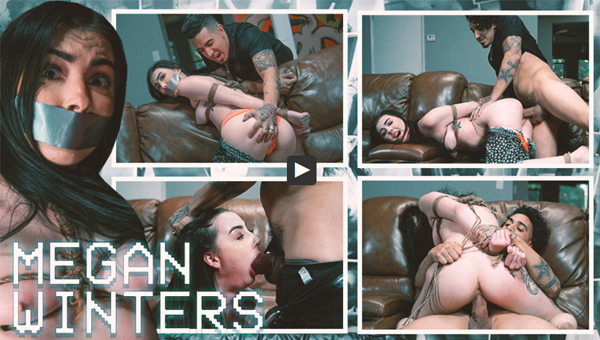 Site Content
InternetCreeper's official website is pretty much just like any other porn site under the Fetish Network. It is fresh, neat and definitely entertaining. The moment you land on the homepage, there's no way you wouldn't be convinced to explore the collection. The banner that shows you a beautiful chick that was captured by a big guy will arouse your horny curiosity. Browsing down, you would see more samples that are delivered with sparkling visual quality. It is amazing to find out that each movie comes with plenty of samples in the forms of videos and high-resolution screenshots.
In case you want to see the personalized videos that are made for members, you can check them out on their respective page. Once you've become a member, you'll also be able to send in your requests in case you can't find a movie that perfectly matches the kind of fetish you have in mind.
The exclusive collection is already big to give you a great start. However, I'm sure you would even be happier once you've given full access to more than 40 sites! And mind you, they are all of high quality and the variety will surely entertain you like no other. No matter what kind of porn you want to watch from day to day, you'll never run out of options once you've decided to acquire membership. Whether you're a softcore, hardcore or BDSM fan, there's a slice of everything for you in a high-quality offering!
Actresses & Video Quality
Do you love to see hot chicks struggling with all their might while they are being fucked? Well, InternetCreeper is filled with movies and photos that bring you the sexiest darlings in the kingdom being fucked by gorgeous guys in their own intense, rough and merciless ways. They are being lured to come into the house, and then they will be caught and tied. They have to endure being treated as sexual slaves or else, they wouldn't be able to come out of the house again. The skills of the performers will soon make you forget that you are just watching a staged movie. But here's the catch. You would soon find that the chicks also love the rough actions based on the way they respond to their twisted lovers!
In Few Words
InternetCreeper is a modern and exclusive xxx site that features beautiful and hot chicks being devoured by a twisted and horny guy who calls himself Bruno. The chicks are lured and detained against their will and the only way for them to gain freedom is to open their mouths and to spread their legs wide open for the massive dicks. Sometimes, there are fucking machines and sex toys as well. If you're a fan of BDSM, then surely this one is for you.
Visit InternetCreeper >>
---