JEFF'SMODELS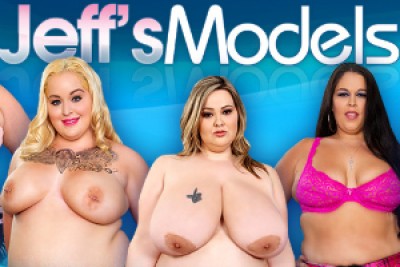 Overview
Big beautiful women, that's what JeffsModels is all about. The models here are not the skinny chicks with all-fake big breast and with buttocks filled with plastic. They have large breasts, large ass, and large body… and lucky for you, they are not shy, they show everything they got. The JeffsModels covers a taboo-like topic, because the picture of the ideal woman has changed a lot, and we are all jerking off while we watch girls with round ass, nice tits and fit bodies without an extra gram of fat on them. But there are lots of guys who like the girls who are fat. Calling a girl fat is a kind of insult, and as a euphemism, the expression, BBW was invented. It stands for Big Beautiful Women, and in fact, it's much kinder than other expressions that are used to identify these kinds of girls. This Jeff, who has his name in the title of the site, has chosen well, because these chicks are not just beautiful, but they are really horny, and if you didn't ever have sex with a girl like these, you don't know what you are missing; by the look of the videos you miss much. The site is only a years old, it launched during the summer of 2014, in August, to be precise. JeffsModels offers to you a pretty large collection, and it seems to be growing constantly. As far as it could be found out the site has a really frequent update schedule, because according to the members and to the site owner's claims, there are three updates a week, so a new video and photo set is uploaded with 2-3 days of gap between two occasions. All videos that you can find here on the site are exclusive in the aspect of online publication. These scenes were never uploaded online before, but they are all taken from DVDs that you can possibly find at adult shops or order from web retailers. This isn't a problem however, since the updates are coming regularly, and for the price a few discs, you can enjoy all videos of this porn series. So, the videos are exclusive, and in the members' zone you won't find banner ads and other annoying things, only relevant information is shown.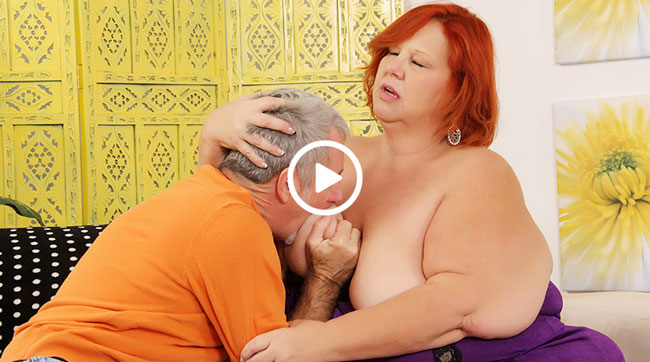 Site Content
The JeffsModels gives its members a full access to all videos ever uploaded to the site. This means that you can enjoy every movie online or offline. If you are the in-browser watcher type, you will surely appreciate the options that the site offers in this matter. The movies are streamed as Flash-videos, and the embedded player is also Flash-based. The playback quality is mighty awesome and smooth, so those who don't like to download videos will find this option very satisfying. Also, when you watch the videos online, you can enjoy them in HD too. Another option for watching the scenes is to download them to your hard drive. This option is suitable for those who either don't have the time to watch the videos online or who like to enjoy some more advanced video-playing options. The files on JeffsModels are in MP4 formats, and you can choose from different qualities: there is one SD format, and two HD (720p and 1080p). The granted download channel is stable, and the videos here are coming down fast as lightning. There are only full video downloads, partial files are not available. The picture gallery offered by the JeffsModels is also something that you should check. There is a set of JPG files uploaded with each video, and they offer two kinds of pictures: you may find here photos of the girls, posing in nasty outfits or naked; and video captions of the actual sexual acts. All of the pictures are made in high resolution, and you can enjoy them in your browser, or save them all as compressed files. It might prove to be the best choice to download the sets, because they are all containing more than 500 files. The overall look of the site is soothing, the colors used here are nice, and the whole site looks good, thought the build is simplified, and there are not many navigational options for you. This may be the only negative thing about the site, but this is also a field where any site can improve any time when it becomes a necessity.
Actresses & Video Quality
Now, the movies here are varied and they cover some hot niches. Naturally, the main niche are the models themselves, there are no skinny chicks around, don't even look for them. The sex that happens here is amazing, and if you like to watch chubby women fucked hard, you will find the videos of the JeffsModels to be completely satisfying. There is one on one sex where the guy (probably Jeff is the gray-haired guy) fucks the chubby chick in every possible way. There are movies with gangbanging sessions, where these girls get all their holes filled. The group scenes are featuring multiple couples having sex in the same room, while there are videos featuring lots of chicks so you can enjoy lots of large breasts.
In Few Words
All models here are BBWs, but that has been clarified multiple times, and it seems that most of them are Caucasians. JeffsModels has a nice collection, since it offers you nearly 200 videos, with an approximated length of 25 minutes.
Visit Jeff's Models >>