KARUPSOW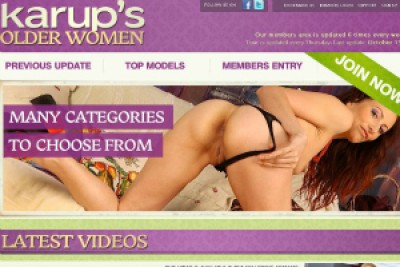 Overview
When you hear about porn, usually you get an image of 20 to 30 years old models fucking. And that really is the main focus of the Adult Industry, to provide fresh girls. However, great part of the audience has very peculiar tastes and are willing to pay big bucks to get what they want. In the end, it is not unusual to see porn sites making various branches of its main site, making sure to provide peculiar and assorted materials demanded by the public.
That`s exactly what happened with Karup. As a porn company with vision and willing to explore abandoned audience, they made various branches of the main site to give you your specific and precious fetish, all of that with incredible quality. Karup`s Older Women is one of the best examples of how to make a reliable and respectable branch site, with an extensive library and constant updates, with the potential to deliver a huge array of fetishes to please the most miniscule of the niches, there`s much to be said about it. To not spoil the entire beauty of Karup`s Older Women`s content, let`s first take a look in Karups Older Women design and functionalities.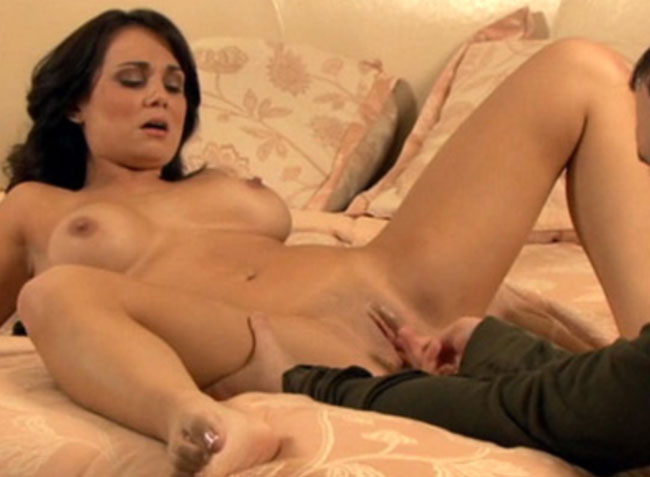 Site Content
Karup`s Older Women do not waste your time with unnecessary self-advertising as most sites. With an objective layout, there is a single banner with swapping images at the top of the home page as advertise, and that is it. No promotion photos, annoying flashing banners or anything that could give new visitors a bad impression. The content presentation is also direct to the point. You can see the Latest video and photo set uploads, browse the categories and take a peek in the highlighted model of the moment. That way you get a quick preview of the content without losing yourself in the site. If you are a visitor, Karup`s Older Women gives you some preview photos and a trailer of the latest updated videos to take a look, as for the photosets, you get four free samples to see their quality. Members, in the other hand, has fast and full access to all pictures and videos organized by their respective categories, that are: Toys, Uniforms, Older, Hardcore, Soft Movies and Hard Movies. Videos can be downloaded in various format to best fit your needs. Do you want to extend even more your personal porn library? You can download the scenes in .avi, .mp4 or even in Ipod format, if you want to always have some of the scenes at your hand. Don't have a big hard drive? You can stream all the scenes using the flash player provided by Karup's Older Women, with high speed and intuitive commands. Photos are all professionally edited, organized by sets and models. You can either browse or download individual photos or get the full set in .zip format. The average quality of the photos is High Quality, but in the older sets they can be of Standard Quality, but that don't affect the product at all. Each photo set explore the models in different positions and situations, with an average number of 140 pictures for each set. That's a respectable amount of images that makes you appreciate properly the beauty of the women. The most incredible part is the current number of individual photo sets Karup's Older Women provides: more than 2.700 (two thousand and seven hundred) individual sets. That sums up to more than 350.000 individual images! That is a completely absurd number, and it gets more incredible when you think that the images are all about a specific niche: Mature Women! The update rate is bonkers: five updates per week, each update with a single video and two photo galleries. Given some of the features of the website, and proper information about the range and quantity of pictures, let's take a look at the models and the scenes provided by Karup's Older Women.
Actresses & Video Quality
Working to sustain loyal to their proposal, Karup's Older Women select only models that fit perfectly in the Mature genre, from delicious Cougars and MILFS to adorable and sensual grannies. The majority of the girls are white, but sporadically you'll find Latinas or more exotic models. The girls have a natural beauty that only comes with aging, in curvy or skinny bodies. The producers make sure all the girls are well-dressed and sensual, exploring even some lingerie fetish that can come by babydolls or stockings. There are different categories to choose from, as we already stated, so you can expect soft and tender scenes in softcore movies, beautifully shoot masturbation scenes in the toys section, and even hardcore-orientated scenes in the hard movies category. The camera will adapt to the situation and the genre of the scenes, being more smooth and taking a voyeur viewpoint in the solo scenes, and proving a more dynamic movement in the hardcore scenes. The quality of post-production is also very commendable, with perfectly edited videos, good illumination and interesting settings. From a technical view, we can see that a lot of effort was put in each scene. For making the membership worth your money, Karup's Older Women offer complete access to its gigantic scenes library that sums up to more than 1.500 scenes.
In Few Words
Karup's Older Women is a site that won't waste your time. He shows its products and offers you membership to access it. Previews are offered to new visitors, so you can have a glimpse of what you are getting. With top exclusive models, the site has an astonishing library, with more than 1.500 videos and more than 2.700 photo sets. To be as direct as KarupsOW's layout: this is a paradise to Mature Lovers.
Visit Karupsow >>