LILYKOH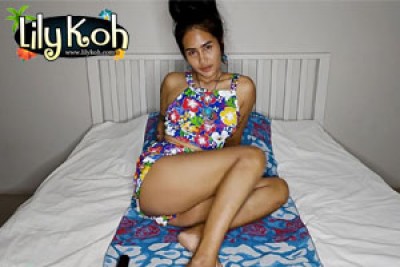 Overview
Top HD solo porn site, Lily Koh presents an exotic collection of high-quality videos and pictures that feature a stunning Asian girl. Lily, a farm girl from Thailand, boasts her sexy and fresh body as well as the beauty of her hometown in amateur-shot yet glamorous porn content. Despite not being fucked in her scenes, this girl has already amassed a huge following from fans of softcore and hardcore porn alike. If you are into sweet and erotic porn videos, do not miss this one because the authentic actions and the lovable attitude of the main model would surely make you feel a whole new kind of sexual satisfaction.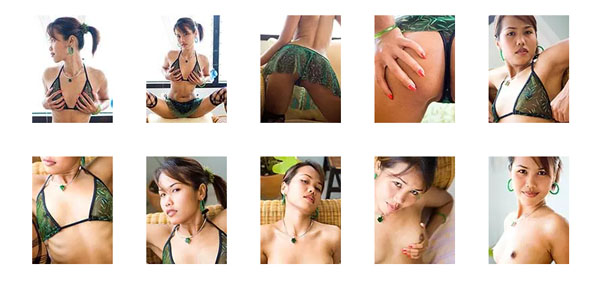 Site Content
Known as the Land of Smiles, Thailand is one of the most popular Asian countries for tourists because of the warm and friendly nature of the people. Their culture wants everyone to take life easily and to relax whenever possible. Perhaps, it is one of the main reasons why girls from this country are considered very attractive by many other nations. Their sweet attitude is very calming, especially the women. And, if you are ever looking for some of the most beautiful Thai porn models, you might want to start with Lily Koh.
The collection was named after the main model because the majority of the videos show her in solo action. From time to time, another famous Thai model, Joon Mali, joins her in her videos and the two of them often engage in playful lesbian fun. But most of the time, you would see Lily showing her nasty side. She loves to film herself while she is undressing and playing with her tits and pussy.
The high-quality scenes can be easily enjoyed on an impeccably-designed website. It is an amateur one, yes, but you have all you need to make browsing smooth and hassle-free. The videos and photo sets have their proper labels and there are handy sorting tools wherever you go. However, manage your expectation about the size of the collection because Lily Koh is still in its early phase. Don't worry, while she is working on building a huge collection, you can watch other porn materials from your bonus porn sites, courtesy of the Girls Love Toy Network.
Actresses & Video Quality
There's just something special about Lily Koh, her relaxed attitude can easily make you feel calm. However, she can also make you lose your mind when she begins to show her naughty side. The videos averagely play for ten minutes. Whether it's an indoor or outdoor shoot, you would feel the authentic atmosphere. You can stream the videos in multiple formats using the site's embedded player or you can download everything and save them on your device. There are many hot pictures to enjoy as well. You might even use one as your device wallpaper!
In Few Words
Lily Koh is undoubtedly one of the most beautiful Thai porn actresses in the adult entertainment industry. She had just come to age and she is all out in exploring the softcore side of porn. Even if she is alone, her naughtiness is more than enough to keep you sexually entertained for a long time.
Visit Lily Koh >>
---
Need to clear further doubts?
Have a look at some other LILY KOH tips on some other great porn review sites!
---