PATIENTSREVENGE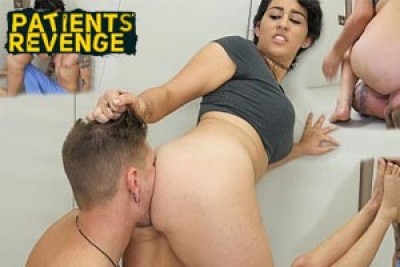 Overview
Awesome 4K femdom porn site, Patients Revenge is all about horny medical professionals, attendants, and patients who like getting revenge on one another through kinky acts and rough fucking. The majority of the videos feature unsatisfied patients making their doctors and nurses pay for maltreatment by tying them to the hospital beds and playing with their bodies. The nasty plays include pegging, face sitting, anal feedings, and all sorts of insane acts that intend to dominate. The models are all beautiful and talented and their performances make everything appear and feel realistic. So, if you like BDSM porn with a unique twist, you better include the femdom collection of Patients Revenge in your must-watch list.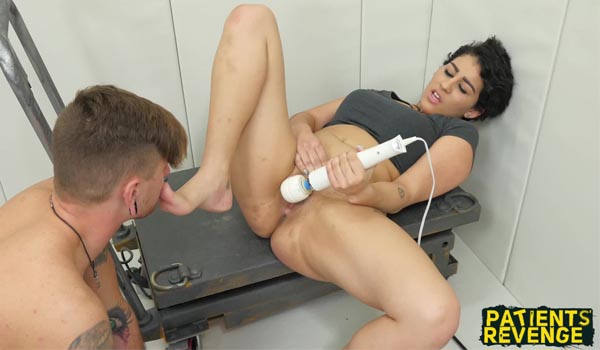 Site Content
Though quite unorthodox compared to standard porn sites, the design of Patients Revenge's official website is easy on the eye. Right on the homepage, you can tell that you will have an enjoyable experience because of the neat arrangement of videos as well as the availability of helpful details. There are large and clear images that will immediately explain what the naughty guys and girls are doing. The collection is not yet that big, so you'll be able to check out everything in just a few minutes.
The videos have linked tags, descriptions, and performers' names. If you want to know more about the models, you can go to the Model Index where there is interesting information about them. You will also see a lot of smoking hot pictures. The website also has an embedded player that allows you to stream the videos in different qualities. The finest quality is 4K, however, you have to download the scenes first. It's a good thing to know that there is no daily download limit as well. But perhaps, one of the greatest joys you could have when browsing Patients Revenge's official platform is the absence of annoying ads!
Actresses & Video Quality
Patients Revenge offers a unique collection of videos that obviously came from people who want to spice up the already intriguing world of femdom and BDSM porn. The videos push the usual limit and it offers a crazy yet interesting concept. Lovely girls Amelia Dire, Anastasia Rose, and Charlotte Sartre take the roles of unsatisfied patients and they unleash their anger and disappointment toward their doctors by dominating them sexually. In the end, you would surely get amused at the sight of deranged medical professionals! The patients are completely mean, but you would surely want to have one of them in your room!
In Few Words
Patients Revenge is a porn site that impressively elevates the standards of BDSM and femdom porn. Despite having rough actions, you'll feel a different kind of erotica and fall in love not only with the talented and gorgeous characters but as well as with the overall setup and production value of the movies. The stunning ladies will stop at nothing to complete their revenge and you can only gasp in excitement as they are trying out-of-this-world things.
Visit Patients Revenge >>
---