PAWG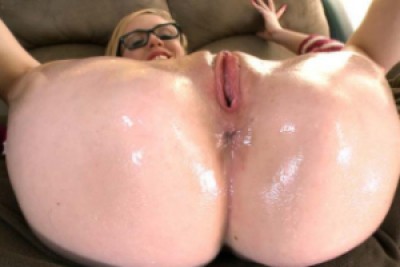 Overview
There is a lot to find out on the Internet, stuff that you generally do not find out just like that. The thing is, there is a lot of stuff that is just crap, while the real deal is unable to shine thanks to all the clutter. Well, this site, Pawg, which has some of the hottest girls out there, white, with huge asses, huge enough that you will certainly want them for yourself, who love getting fucked and giving blowjobs. Hardcore for everyone.
Site Content
What is also hardcore about the site, is its design, which you get to see as soon as the page opens up. It is sheer minimalism, this page, with a simple enough menu bar that getting to the videos takes only a second or less. Furthermore, with the design being so Spartan, yet so nice on the eyes, you do get the best of both worlds, optimization, as well as that pleasure of seeing a site well done, despite the minimalism at hand. Well, the first thing that you will notice are the many previews on the home page, in three columns, and many, many rows. The previews are still images, taken from a video, that change and show other images from the same video, when highlighted.
The site's background is white, except the menu bar which is blue. Navigating the pages is easy, getting to the kinky stuff is easier. After joining, you do get access to the search bar, as well as the sorting options, so things become that much easier for you. If you want to open many videos at the same time, you can, thanks to good optimization. The site runs perfectly well and smooth, no matter the device that you choose to use, mobile or otherwise.
Actresses & Video Quality
If you take that and translate it into pleasure, then surely you would get a whole lot of it. Not only do you get swift access to a great site, but to a site that has so many cure and good looking girls, that you will be spending more time by your screen than ever before. The girls are amazing, their bodies perfect, from their huge asses, nice legs, tight stomachs, huge boobs, to their pretty faces. They do vary in age, so you can see different ladies here, from those mature ones, the MILFS, to the cuties, super fresh. Every girl here has a lust for sex and fucking, and you will see them take in huge cocks, absolutely huge, from the white ones to the black ones.
Blowjobs and facials are common here, pussy fucking, too, though expect to see anal, as well as threesomes, as these girls love getting dirty, and they love pleasing their men. The quality of the content is also something to notice, as every video is in HD, so you do get to see all the details, from the close-ups, to the full body shots.
In Few Words
Not only can you download every video, but you can also enjoy the girls with the best, biggest asses no matter where you are at that moment, as the site has great optimization. Pawg is there to fulfill your dreams of good sex, so be sure to give it a visit.
Visit Pawg >>