PHATBOOTYGFS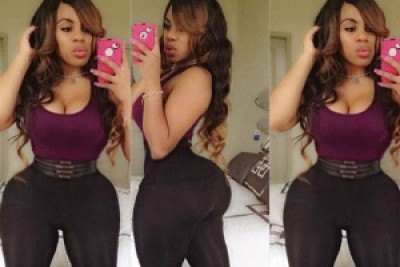 Overview
If you have a fetish for fat bootie like me, you will have a long fan-filled party when you visit this site that features gorgeous women with generous juicy bums as they show you the inside secrets of possessing a fat bootie. These hotties have all an Afro-American, African and a couple of other communities want in a woman; including Spanish men and women. The site presents these hotties in varying poses and sex acts that leave you sweating and gasping to catch your breath.
Site Content
The site is beautifully draped blue, black, white and a couple of other colors that suggest variety and a leisurely demeanor of the hotties. I loved their sense of organization immediately I landed. There is an outlined categories list, a model index and an array of tagged captions splattered all over the home page. I loved the content even more because it is not a stage managed performance with some fake cum spilling all over the place and the girls faking enjoyment. This is the real thing. You are presented with user submitted videos and photos captured in a range of locations including bedrooms and real outdoor locations as the models sample a chunk of their sensual character. The site is perfectly optimized for mobile access. I could view my favorite models right from my Smartphone at work with ease. The images and videos load with such ease that makes you think for a moment that you are playing it on some offline dedicated device. You can stream or download the videos as much as you wish from the site once you get your primary subscription. Navigation on the site is, thus a friendly experience that left me satisfied and sufficiently entertained.
Actresses & Video Quality
The site has a large number of fat assed models. You get all you need from hotties with big bums. I was a little disappointed that a few of the hotties aren't so outstandingly cute but since their focus is fat bums, I guess that could pass. Again, the videos are self made. Therefore, there is not clear-cut standard when you need original content like this. There is plenty of steamy hardcore sex action and an equally large pool of videos with cum spilling sessions as the dudes pump out their man-milk onto the cuties faces. I'm one of the fans with a killer craving for fat ass. I got it in volumes here. Well, I guess I should not forget to tell you that most of these ebony cuties sport some sexy and fancy hairstyles you will love to see. I can't wait laying a girl with such nice curly hair. The thought of pulling at the strands as I softly sink my cock into her fat bum is simply overwhelming. Well, I dream like this because I envy the chap who is captured fucking with a girl here. The scenes drained me off sexual energy and freed my guard. I let myself lose to the devices of the duo as they thrilled each other to erotic and explosive orgasms.
In Few Words
The site teems with enough girls with prized booties. There are some great quality videos to watch too. The scenes look natural and enticing. There are soft-core scenes that simply show you nicely rounded bums to really sizzling sessions involving dudes and girls in hardcore encounters that end with lots of cum around. Bootie lovers have their party going on this site.
This website has been closed, take a look at Dogfart!