PORNFORCE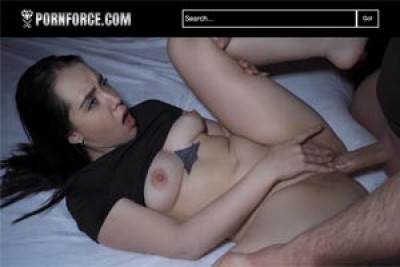 Overview
Top amateur porn site, Porn Force is a Full Porn Network production that primarily aims to give the word "hardcore" a brand new meaning! The exclusive videos in full HD and 4K feature amateur performers, the kind that when you see them, you can smell their innocence. However, even if the girls are quite inexperienced, their lovers clearly have no mercy! It might be an understatement to say that the sex is rough because most of the time, you'll see the girls gagging and choking and taking huge cocks in their asses. The good thing is, despite the raunchy treatment, you'll still see them smiling from ear to ear and begging their lovers to give them some more!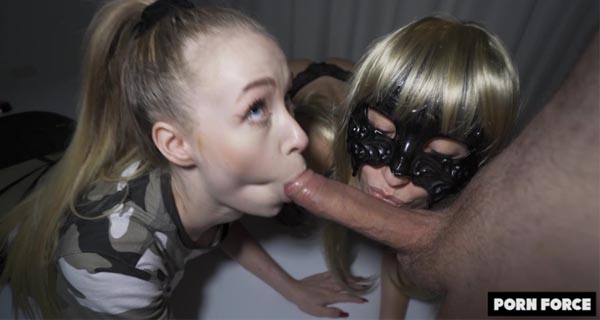 Site Content
The general members' area of the Full Porn Network serves as an initial gateway to access the content of Porn Force. You need to go through the channels to find the dedicated page for this collection. Once you arrived at your desired destination, you will see a welcome banner that flaunts some of the exciting scenes you can see in the movies. There are also large sample shots that allow you to gain an absolute understanding of the type of actions that await you inside. By the way, if you are into romantic sex, you need to close this site right away. But, if you're ready to get your mind blown, continue exploring and you will surely need a drink afterward.
The videos are already organized for a systematized viewing. You have the latest videos first, then the most popular, and then everything with their titles. You can rearrange these default compilations anytime you want once you've become a member. Other things that can help you decide what to pick are the video tags, enticing descriptions, and of course, viewing and downloading qualities. Wherever you go, you will find that the content of this site is well-organized and that everything is easily discoverable and accessible.
Actresses & Video Quality
If you like homemade sex wherein sweet and inexperienced girls often get their brains fucked out, then Porn Force is perfect for you. The collection boasts around 30 porn movies that are really must-watch for fans of amateur and hardcore porn. You might think it's not a big number, but hey, the average running time of the scenes is one hour! Every second is filled with mind-blowing action and you can only stare as the amateur girls discover the dark yet delicious world of rough sex!
Furthermore, there's a wide range of video resolutions to cater to different preferences, with the finest available resolution at 3,840 x 2,160 pixels, commonly referred to as 4K Ultra HD. This resolution provides an incredibly sharp and detailed visual experience, showcasing the steamy and raunchy content in stunning clarity. Now, if you prefer lower resolutions, there are also options to download videos in 720p and 480p formats, which offer a balance between qualities and file sizes.
In Few Words
Do you like your porn girls being pushed to the limit? Porn Force offers videos about horny sweethearts who are eager to go to the rougher side of porn. They are stunning and fresh, and you will surely understand why their lucky lovers fuck them like there is no tomorrow! The collection still needs time to grow, however, it is already worth a recommendation because of the overall quality.
Visit Porn Force >>
---