SEXDEPOT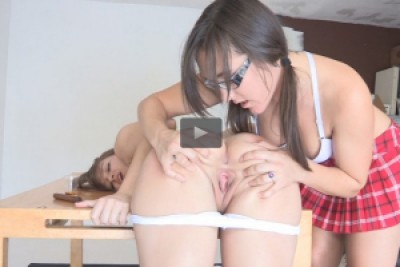 Overview
The SexDepot is a new porn site. It's so new, that it's probably the first review made for it, and it's our task to tell you about. In fact, starting out with really fresh porn site is not easy for us, because there is no user feedback, thus we don't know where to start digging. But, we have our methods, and as you can see, we always know what to do. So, here we have a site that tries to look big, and a whole lot of hardcore porn videos are listed on its tour.
What we were able to dig up from the site is that it's part of the LotzaDollars affiliate program, and the owner of the domain is the Internet Entertainment LLC from Michigan. We couldn't get in touch with them, so here is what we think: as a LotzaDollars website, this one was created by a webmaster (or the company behind him), and it shares the content from other sites of the network. In fact, we tried to reach the ToS of the site during our review, and it was available a few hours later, however it doesn't contain anything interesting. Now, the good news, that this site doesn't have its own major niche, so you can enjoy here a whole lot of juicy porn. From solo hard masturbation scenes to amazing swinger parties, you can find here everything.
Well, we can't tell you for sure that the site keeps updating or not; it started out with a significant collection. These videos are not exclusive to the site, but they seem to be exclusive to the company that runs it. We noticed some videos that were spectacular, and way too familiar to belong to the site, so we believe there is some third-party content too. But, as far as we could tell, there is some in-house productions too, which feature a somewhat more amateurish technology. There are live cams too, and we believe that the site keeps updating.
Site Content
The SexDepot has a really fresh look. It looks modern, though it was a bit slow to load fully, especially when there was another tab with YouTube opened. But, after all, we started to browse the site in a second after opening. You can see a big banner on the top, featuring a montage of some juicy moments of different videos. Also, there is a menu, which has two interesting options: link to the videos' list and to the tags. We suggest that watch the short clip that's located under the menu in order to find out more about the content, and then go for the videos' list. It's warmly recommended to check the videos' list, because that's the way you can make sure that you will find here some really interesting videos.
Inside, the members' zone, you will get some basic navigation options. There are those tags for example, they provide a good way to sort the content, and from the menu, you can find every important area of the site. In case you are looking for hardcore porn, you are at the right place. Now, let's take a look on the videos. The site says it has HD videos, which is a fine promise, but there is no need to over-exaggerate: not all videos are in HD. Only the newest flicks come in a regular, HD quality, and while you are browsing through this site you might also notice that there is a significant number of SD scenes, coming at an amateur-looking quality. Nevertheless, the fine selection of hardcore porn and the unlimited download or streaming options will certainly make the site to be a considerable portal to join.
Actresses & Video Quality
There are all kinds of girls here. We can't tell you exactly how many models are featured, but due to the semi- and unexclusive videos you might here there are not just semi-professionals and amateurs, but also some good fully professional models too. There are gorgeous fresh girls, with perky tits, coming from Europe and the United States. But the ever-famous Japanese AV Idols are there too, so it's certain that you get here what you need. These girls are certainly some of the hottest pieces around, and if you are looking for great asses and even greater boobs, you are at the right place to find them.
We have found a lot of Black girls in action too, and if you like booty, then you are in for a treat: these girls have juicy asses, and apart from the Black booty, Latinas are also appearing in several videos. We loved the variety here, even if it's sometimes feels too familiar. What you can see in these videos is also quite something. Since this content comes from many other sites of this company, you can find here not just professional stuff, but also a lot of low-budget amateur porn, which is far better than we thought. There are some shaky cameras, but the girls are horny, sexy, and the sex is real. And the list of the covered niches is surprisingly big and thorough.
In Few Words
The SexDepot is way too fresh to carve our conclusion into stone. We would go with a strong, and positive pitched 'maybe'. If you are asking us whether you should join or not, we would say 'maybe'. We know that the company that produces content for the site is a good one, and we believe that this site is going to be a flagship-like mega-collection of hardcore porn. It's a good thing because you won't need to join any other hardcore porn sites for some juicy porn, you can find all at one place.
Visit Sex Depot >>