SINVR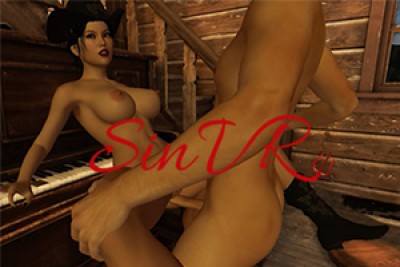 Overview
Great VR porn site, SinVR can take you the 'Forbidden World of Sinners', where different sluts are lurking around tempting you to fuck them hard. This VR porn game stands out from any other because of their real life-like 3D porn whores based on the hottest pornstars these days. SinVR puts so much effort in copying every bit of sexiness of these pornstars, from their juicy asses and big boobs, up to their slutty voices. You will definitely get aroused the moment you saw them in the VR world.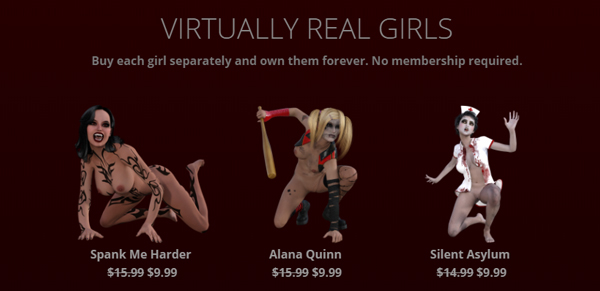 Site Content
SinVR is being recognized these days because their site is just as amazing as the VR game itself. The site will tempt you to enter their Forbidden World where they give a glimpse of what kind of whores you can fuck and what plots you can expect. Below the preview are the lists of sluts you can choose to fuck. Once you join the community and buy those sluts they are yours forever to fuck.
This VR porn game is compatible with almost all of the available headsets in the market. Although you can also stream the videos without using headsets, if you want it to be the best VR sex experience of your life, it is advisable to use Vive or Oculus Rift. The game is available in 360 degrees VR plot and you'll be given the freedom to interact with everything inside the Forbidden World using 6DoF controllers.
Every bit of the game is very detailed, from the surrounding and furniture up to the slut you'll put your hard dick on. You can pick up anything from the VR surrounding and use them to add excitement to your sex experience. SinVR promises you one of a kind reaction from the 3D models, so that will get your horny mode on a full blast. You can easily change the position of your slut, from doggy to against the wall up to the most erotic scene you can think of. Here at SinVR, you can put into practice the wildest and the dirtiest fantasies you are dreaming of, to the whore you've been lusting on.
Actresses & Video Quality
The moment you enter the site, busty 3D VR porn models will automatically welcome you with their sex skills, and once you have chosen them, they are all yours to fuck. Variety of choices includes ginger-haired, blonde, big tits, vampires, and even dragons. SinVR promised a regular update of plots and girls. As of today, there are more than 15 3D porn models available on the site. To add more excitement, all these 3D VR porn models are made with different personalities and slutty voices. Anyone who will enter the Forbidden World will never regret this one of a kind VR sex experience SinVR offers.
In Few Words
If you are a real pervert and a lustful sinner then, SinVR is your forbidden paradise come true. SinVR offers the most erotic whores in different varieties. Here, you can have sex with the most seductive and naughty chicks, blondes, vampires, ginger-haired and even dragons. SinVR has provided the most sinful 'Sinners' the 'Forbidden World' they can treat as their paradise.
Visit SinVR >>
---
Need to clear further doubts?
Have a look at some other SINVR tips on some other great porn review sites!
---