SISTERJOI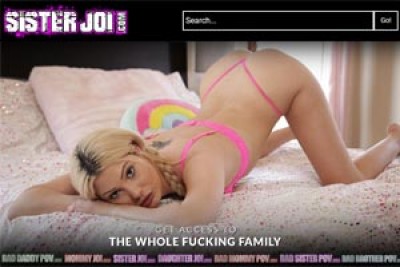 Overview
Best solo porn site, Sister JOI brings you a collection of hot POV scenes wherein gorgeous girls are more than willing to pretend as your naughty stepsister. They are really great at giving jerk-off tips, however, you would appreciate them even more for their skills in oral sex and sensual seduction moves. Every scene has a creative and entertaining storyline that will make you fall in love with your stepbro character. Though it might not be the biggest collection of stepsis-oriented videos on the web, it is backed by the BadFamilyPOV Network, which only means there are plenty of great things waiting for you!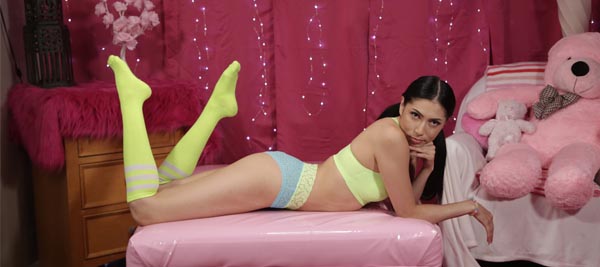 Site Content
Being a part of the esteemed BadFamilyPOV Network, the official website of Sister JOI exudes a well-designed and user-friendly interface. You have to pass through the network's general members' area, and although this default landing page may display some advertisements, you can easily dismiss them and proceed to Sister JOI's designated channel by clicking its logo.
Once you're on the homepage, prepare to be awestruck as you are greeted by enormous video thumbnails and images that showcase the latest updates from Sister JOI. This visual presentation is really captivating and you will feel as if you have been transported into another world, a world wherein you can do everything to your sexy stepsister. Even if the whole setup looks simple, you will easily find an array of filters and sorting tools that can easily narrow down your specific preferences.
Every video is thoughtfully accompanied by a detailed scene description and the choice of words will surely drag you deeper into the exciting plot and storyline. There are also high-resolution photos and vid caps that give you a sneak peek of the scenes which will further spark your curiosity. There are also a handful of options for streaming and downloads. Additionally, you have the option to save your favorite videos, making it easy to review them for repeat enjoyment. You can also rate the scenes and post comments to build up interaction with other members.
Actresses & Video Quality
Sister JOI gives you gorgeous stepsisters who are more than willing to suck your dick and give you plenty of encouragement as you are jerking off! They just couldn't contain their sex drive and will jump at any opportunity to seduce you. Since they see you as their stepbrother who fancies them as well, prepare to hear the dirtiest and nastiest talks! Their performances are so great that you will find it very easy to step into their world. The videos have different stories and you will always get excited for the next chapter! Aside from the videos in this collection, you can also explore hundreds of other scenes from the other sites owned by the BadFamilyPOV Network.
In Few Words
In reality, living with a stepsister can be challenging, however, it can also be very interesting, especially if they are hot and naughty. Unfortunately, fantasies that involve your stepsisters are the ones that should be kept a secret, right? Or else, you'll be in trouble. The good thing is, you don't have to be so hard on yourself, especially if there are places on the web that welcome you to unleash your dirty fantasies. Let Sister JOI make you the happiest man on Earth today!
This website doesn't exist anymore, have a look at our best solo porn sites collection.
---
Need to clear further doubts?
Have a look at some other SISTER JOI tips on some other great porn review sites!
---