STR8CHASER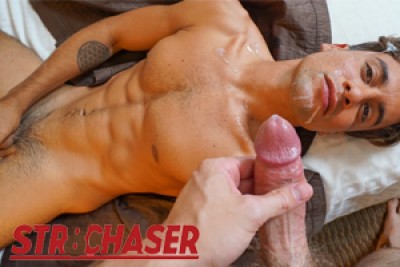 Overview
Top gay xxx site, Str8Chaser is a great option for porn surfers who are looking for fun and unique concepts to satiate their sexual fantasies. If you're already bored watching typical gay actions, this site will undoubtedly bring your browsing experience to the next level. Featuring a video producer who's hunting for straight guys that will suck and fuck his dick, Str8Chaser is surely an excellent platform for surfers who are craving for extra fun. With a subtitle that says "every str8 guy has his price", this sex adventurer's objective is to learn how much would it take for his prospects to grant his erotic wishes. What are you waiting for? Sign up today to be a part of the producer's journey in achieving the pleasure of his dirtiest desires.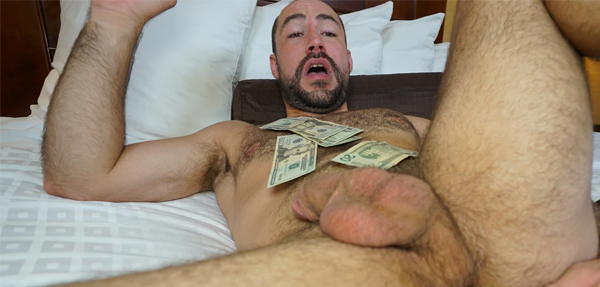 Site Content
Crisp and aesthetic: these are just some of the words that would best describe Str8Chaser's appeal. With its white, maroon, and black theme, you'll be impressed with the user-friendly effect of these colors along with the content of the site. This elemental amalgamation is just one of the numerous factors that bring this porn page in the top rankings.
Another aspect that brings the satisfaction of a surfer is the organizational façade of a certain website and Str8Chaser definitely excels in this one. This site has a section which is sorted by date, category, title, and rating. Owing to this feature, you'll love how easy it is to maneuver the page to get into the particular scene that you're craving to watch.
The point of view (POV) style of the videos in this porn site can be viewed clearly with the HD format that this page offers. With that being said, you'll witness crystal clear scenes of guys who are executing hand jobs and blow jobs in the producer's long shaft. You'll also be turned on with the sharp view of these guys' pleasurable reactions and the high-quality audio of their moans. Something to look forward to, right?
Actors & Video Quality
Since the videos in this porn site are taken through POV style, you'll be presented with a delicious mystery of not seeing the producer's face. Owing to this feature, you'll be offered with content that will make you feel like you're right there in the scene, doing fun stuff that will make your cock stick out like a flagpole. Aside from this, you'll witness the hot men involved in their rawest and sexiest forms. From Shane Jackson's athletic biceps to Vinny's huge butt, who can ever resist watching these guys while they're pleasuring the producer with their sex skills and naked bodies? Who can avoid looking and drooling while these models are doing everything to bring primal satisfaction to the mysterious man who paid them?
In Few Words
Str8Chaser is an extraordinary community for porn browsers who are looking for extras. Along with the producer's dick that gets bigger when aroused, yours will undoubtedly be on the same page once you click through the astonishing gay sex content that you'll see. Click the Sign-Up button now and be delighted with the salacious benefits of your best registration decision!
This site has been closed, have a look at our best gay porn sites selection.
---
Need to clear further doubts?
Have a look at some other STR8CHASER tips on some other great porn review sites!
---