TEASINGANDPLEASING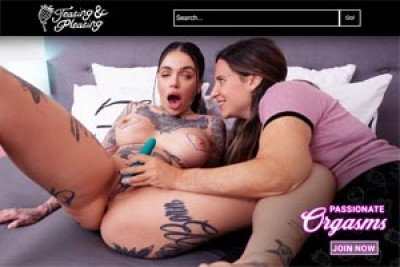 Overview
Great lesbian porn site, Teasing And Pleasing is where all kinds of pretty girls gather together to get the most sensual orgasms of their lives! Suzanne Ferrari, the genius co-creator of the Slut Inspection Network hunts for girls next door and invites them to experience assisted masturbation, along with some kinky sex toy play and lesbian fun. These raunchy girls need no wardrobe, makeup, or scripts, the videos showcase pure and candid softcore porn. But, even if the scenes are filmed in an amateur style, you can still feel the glamour behind every act, as well as the real emotions of the gorgeous ladies.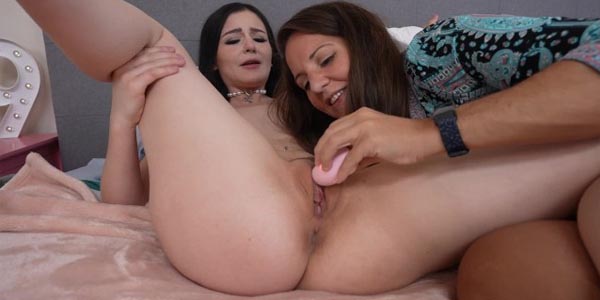 Site Content
Teasing And Pleasing is part of the Slut Inspection series, which is owned by the impressive Full Porn Network. This powerhouse xxx studio is renowned not only for its vast offerings but also for its high-quality porn movies and easy-to-use websites. True to its reputation, Teasing And Pleasing boasts a well-organized and user-friendly platform that will always make you feel delighted.
Even if you get redirected to the network's general members' area, it is easy to find your way to this specific channel, thanks to the convenient browse drop-down menu. And once you're already on Teasing And Pleasing's homepage, you'll be greeted with a treasure trove of erotic porn movies that are arranged based on popularity and upload date. These treats are coupled with captivating images and recommended updates.
The videos are beautifully presented with clear thumbnails, and hovering over them reveals descriptive titles and enticing trailers which allows you to take a sneak peek into the erotic scenes before going all-in. As for your additional sorting options, you have the tags and category page that serve as helpful filters for specific discoveries. And mind you, while the keyword search engine is just the basic version, it works like a charm and effortlessly leads you to your most desired content.
Actresses & Video Quality
Teasing And Pleasing is where sexy ladies and erotic orgasms meet. As mentioned, it is created by Suzanne Ferrari as one of the installments of her Slut Inspection project. She doesn't need the help of her husband Dan in this one, her collection of sex toys is more than enough to get what she wants. You'll find her kissing the girls sensually and teasing them using her fingers and dildos. She also has the habit of delaying the girls' orgasms and making them beg for her to continue. From time to time, she also does some fisting and also requires the ladies to do various poses, even if they look rather compromising to the cameras. Notably, the availability of HD streaming and download options, with no download limits, ensures a high-quality viewing experience that's tailored to your preferences.
In Few Words
Teasing And Pleasing is a true gem of the Slut Inspection Network, the one that is undoubtedly dearest to Suzanne Ferrari's heart. In this special collection, you can indulge in beautiful ladies getting slow and sensual masturbation assistance. With its top-notch videos, user-friendly site features, high-quality options, and enticing bonuses, Teasing And Pleasing truly stands out as a must-visit destination for erotic content enthusiasts!
Visit Teasing And Pleasing >>
---