TRIBALMALE
Overview
Great gay porn site, Tribal Male presents some of the hottest and filthiest gay sex movies in the biz. Home to gays and straight guys who love nothing more than to get off with each other in the most intense way possible, fans of gay sex and BDSM niches would surely rejoice. The production is masterful and the actors exhibit real passion and willingness to the actions. If you're after 100% natural gay porn films, then there is no better place to recommend than this one.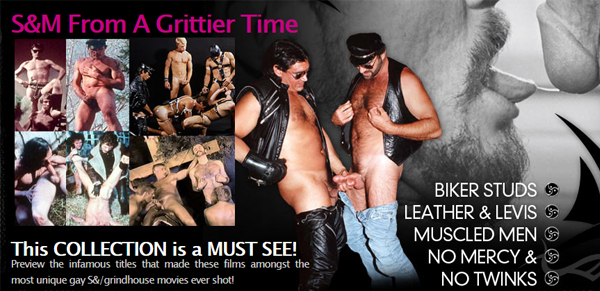 Site Content
The website comes in a dominant black color which can make you feel as if you've traveled back in time. From the looks of the models to their costumes and down to the setting and lighting, everything feels like a great work of art. At the homepage, one thing would surely strike you. Looking at the high-quality visuals, it would be impossible not to feel the real passion and emotions being exhibited by the actors. Wherever you look, you would find scenes that feature a variety of fetishes.
The BDSM actions are virtually pretty but it's a hell dirtier and rougher than your usual porn. The production team made it sure that the movies inside can be categorized as classic and artistic. Whether you're on the submissive or dominant side, you would surely enjoy the kinky and wild actions that exhibit a lot of cock stroking and cock fucking, rough fucking, bareback orgies, role play, fisting, spanking, and basically any kind of actions and fetishes related to gay sex.
The movies and the photos can be found on their respective pages. Guests can feast their eyes on the set of screenshots that were taken from the full-length films for free. However, you can only access the high-quality movies once you've become a member. The membership deals and packages are amazingly generous and if you're a certified gay porn fan, it would be a shame if you weren't able to see this premium production.
Actors & Video Quality
Coming to you from Bijou Theatre productions, the movies that you would find inside are remastered to be presented to the modern viewers of today. The days when porn performers do not use condoms or do not need to shave is being delivered to your screen in high-definition videos once more. From the most delicious leather and studs sucking and fucking each other in bareback to the heavy actions and more, it is really a delight that these kinds of movies are brought back to the present age. Members can enjoy streaming the movies that averagely run for 30 minutes. Downloading the content is also possible and this feature comes without limits.
In Few Words
Tribal Male takes you back to the classic gay porn era wherein the performers do not need condoms. They also keep their cocks hairy and they really look hot and sexy! The gay-oriented movies feature rough actions and there are lots of BDSM scenes to enjoy. If you want to experience a different kind of gay escapade, then explore this collection today! You'll never regret it!
Visit Tribal Male >>