WETANDPUFFY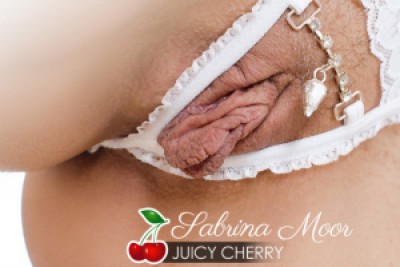 Overview
Wet and Puffy is an paid porn site that takes leave from the usual hardcore, sex performance on many sites. I guess, it is sometimes great to sit still and watch the girl's body; particularly the pink goodies. Wet and Puffy specializes in providing softcore entertainment that often threatens to cross over to the other side as the girls get it on with sex toys and other objects getting their way into their vaginas. There are almost 700 cuties lined up for your exclusive entertainment on this site.
Site Content
Wet and Puffy is beautifully wrapped in black, grey and some pink background hues. I loved the set of user tools provided. I was invited to the heart of action with a couple of browsing tools that helped me get around and learn what Wet and Puffy has to offer within a short time. There is a drop down menu, a list of categories that allows the user get a glimpse of what is on offer. There is a model index that allows you to sort out the movies according to the type of pussy. There are some interesting labels for pussies. There is the juicy cherry, big taco and puffy peach. Apart from these useful tools, there are a couple of others. The most notable on the list is the search tool that you can use to access your specified content. There is a list of tagged captions that lead to the actual movie scenes too. If like bonuses on your subscription, you are in for a great time on the site. There are three sites available for your enjoyment on top of the primary site. I loved the content on Wet and Pissy, We like to Fuck and Euro BabeFacials.
Actresses & Video Quality
The girls are smoking hot. The videos are crisp clear and stunning. You won't get the usual pussy pounding that you may be used to on other sites but you will see lots of sexy hot girls in pursuit of erotic adventures with sex toys and other unconventional objects. There is a great variety to savor on Wet and Puffy. I learnt that even pussies come in their types and categories. I could check out the puffy peach, the big taco or even the juicy cherry. I was calmly entertained by these daring and stylish cuties that slow down the pace of porn in great display of their goodies. There is an impressive mix of content to savor. I was turned on by the performance by Lovenia Lux with her big taco pussy. The girl has an attractive smile and some nice roundedboobs that make her look much hotter than she possibly is. She is captured in one of the scenes as she spreads wide and not only lets you in on her cherry but allows you a close look at the inner parts of her hole. Lana Ray is a beautiful brunette with an equally beautiful body. She is endowed with supple boobs and nipples that threaten to drop off. I felt like reaching out and touching them. She presents one of the most exciting cherry yet. The thing has lips that extend beyond the ordinary length. She knows it and lets you catch a glimpse of every corner of her treasured goodies. WetAndPuffy presents you with 654 movies. Each of them plays for 20 minutes on average. The files are made in MP4 and Flash Player formats. There are over 700 galleries with over 100 pics in each. There is no download limit imposed.
In Few Words
Wet and Puffy gives you the true story of the pussy in HD form. There's tons of content to explore. Videos are exclusive and scene captivating. When you sign up, you're assured of plenty of fun for hours on end.
Visit Wet And Puffy >>