WIFEYSWORLD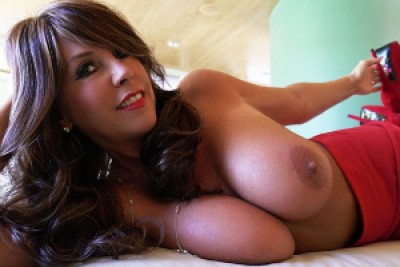 Overview
As I am a great lover of porn, I spent a lot of time searching for it on the web, great quality content, and not just sleazy, good for nothing, repetitive videos. Once I have found wifeysworld, my stars have aligned and my luck has changed. Wifey knows what's good for her husband and she never shies away from a cock, no matter how huge. This woman very much enjoys the work she is doing, easily seen by her passion.
Site Content
A huge changing image is what I first saw when I arrived to the home page. The image kept showing a lot of sex going on here and there, with the wife eating cum, fucking, or just being seductive in her own, mature way. Some of her friends were also featured on the slider, along with a little paragraph of text, briefly summarizing each scene you could watch. The very sight of wifey got me going, as she is gorgeous. Going down I saw the rest of the site, and it is designed in a very user friendly way, one focused to bring the porn to the front, while everything else gets a side room. Vides are sorted by novelty, popularity, rating, so the search becomes easier. The site's navigation is another thing I would love to mention, as it enabled me to go through it, surfing without lag. That is something I praise in all sites, and not just porn sites. I liked the optimization for the mobile phones, which is present, as well.
Actresses & Video Quality
Now, let me tell you about wifey. She is blond, with a great, sexy, tight body and huge boobs. The boobs are really big, jumping up and down when she is riding a firm cock. She loves to fuck, she loves to suck. She never shies away from cum, actually, the more the merrier, as even after getting an orgasm, she loves to masturbate after getting a heavy facial. Sometimes she is joined by one of her hot friends, mature and young, and they would get it on together. She also loves to play, making up nice stories for her videos, and therefore getting the action closer to reality. The thing that attracted me the most is her ability to enjoy everything. She loves the job and therefore brings a lot of passion into the videos, making them somewhat different from the rest. She does not scream like an elephant is pounding her, but screams accordingly, especially loving to make her man cum and drink it all up. The videos are another story, shot in HD quality, bringing a sharpness to the close ups, especially the facials. The videos are available for downloading, however, once you join the site and become a member.
In Few Words
If you like your girl blond, mature, and with a lot of experience that goes on into long, sizzling videos, showing us what a girl can do if she loves her job, then definitely, consider joining wifeysworld. With regular updates of amazing sex and hardcore action, with a lot of passion, you also get unlimited downloads of HD videos, so you could start your own collection if you wanted, just like I did.
Visit Wifey's World >>